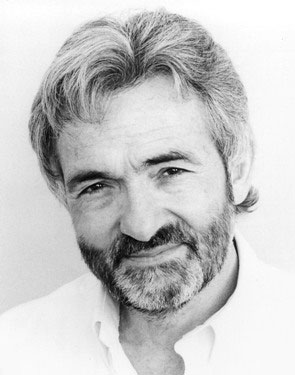 Wabash College will host Tim Hardy performing his one-man play about Galileo, 8 p.m., Monday, November 16, in Korb Classroom at the Fine Arts Center.
The play, Galileo, celebrates the 400th anniversary of Galileo's discoveries and explores the tensions between science and religion and one man's struggle for intellectual and spiritual salvation.
Tim Hardy is a member of the Royal Academy of Dramatic Art (RADA) in London. In addition to his stage work, Hardy has performed roles for television programs for BBC and ITV and narrated over 300 television documentaries including series for The History Channel and The Discovery Channel. Hardy has directed and performed in many productions across the UK, in Austria, the United States, and Germany. Hardy's theatre credits include Macbeth, Henry V, Romeo and Juliet, The Merchant of Venice, Waiting for Godot, Lysistrata, Rosencrantz and Guildenstern are Dead, and Lady Windermere's Fan. In addition, Hardy has had roles in numerous musicals, operas, and films including Guys and Dolls, Don Giovanni, and Captain Corelli's Mandolin.
Reviews about Hardy's Galileo performance:
"This is a thrilling show about one of the crucial moments in the history of Western civilization: the confrontation between science and religion in the work — no, in the mind and body — of Galileo. This is drama that makes you think but also laugh and cry. Anyone who loves theatre should see this performance."
Peter Holland, McMeel Family Chair in Shakespeare Studies, Notre Dame, former director of The Shakespeare Institute at Stratford-Upon-Avon
"Passionate, intelligent, hilarious, chilling — in Tim Hardy's phenomenal performance, the knife-fight between science and religion does not take place between men, but INSIDE one."
Gary Taylor, George Matthew Edgar Professor of English, Florida State University, general editor of the Oxford Shakespeare's Complete Works
"I just wanted to thank you … for bringing Tim Hardy to our school last night for his fabulous performance of Galileo. It was truly magnificent. I and others on our staff have gotten several emails today raving about the performance and the discussion that followed, and they were all spot-on. It was a great event that brilliantly wove literary, historical, religious, and legal themes together — just the kind of things we should do at a university."
Gary R. Roberts, Dean & Gerald L. Bepko Prof. of Law, Indiana University School of Law, Indianapolis
Sponsored by the Wabash College Religion, Philosophy, Physics, and Political Science departments, Hardy's play is free and open to the public. There will be a brief discussion following the play.