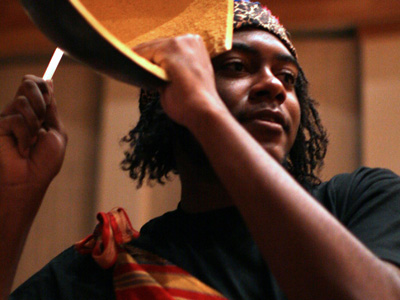 All five of the College's musical ensembles performed Saturday night in a rousing, sometimes moving conclusion to Wabash Family Day festivities.
Click here and here for photo albums of the Wamidan World Music Ensemble, Woodwind Ensemble, Brass Ensemble, Jazz Band, and the Wabash College Glee Club.
Click here for an album of other Family Day activities.