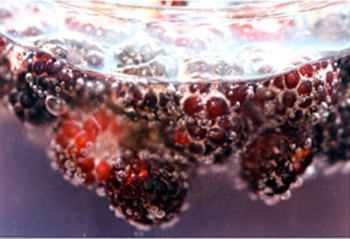 The Eighth Annual Downtown Fall Art Exhibit will kick off with the Gala Opening at 6 p.m., Friday, in front of the Montgomery County Courthouse, with master of ceremonies Jim Amidon '87. The annual art fair has a strong Wabash representation.
After the Gala Opening, stroll the sidewalks and browse the art in the downtown windows. Self-guided walking tour brochures will be available on Friday night and at the Information Headquarters in the National City Bank Lobby during the ten-day exhibit. Most of the art pieces will be for sale – consider purchasing a piece of art this year as a gift or for your own personal collection!
A record number of pieces were submitted -- 77 artists representing 10 different counties, including 34 first time entrants. The 2009 jurors, Anne Laker, Assistant Director with the Indianapolis Museum of Art and Elizabeth (Liz) Larsen Stoneberger from the Office of Campus Art at Indiana University, narrowed the final selection to 140 pieces, making this year's exhibit the largest to date.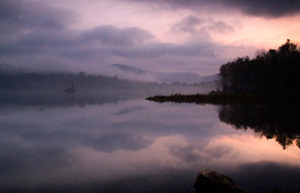 Artists will be awarded $3,500 in prize money. Art media includes graphic arts, photography, stained glass, clay, sculpture, wood, jewelry, digital, fiber, watercolor, acrylics, painting, and drawing.
Wabash artists whose work will be on display are: Susan Albrecht, Photography; Quentin Dodd '94, Photography; Robert Foote, Wood; Karen Gunther, Quilt; Ethan Hollander, Ceramic; Kim Johnson, Photography; Stephen Morillo, Oil; Kristijonas Paltanavicius '12, Graphite; Patrick Posthauer '13 (he was one of three Montgomory County high school art students who received an Art League Scholarship for this academic year); Nick Roudebush '09, Clay; Tom Runge '71, Photography;Mark Turpin '09, Acrylic; John Zimmerman H'67, Photography.
A private artists' reception on Friday night will take place at local artist Jerry Smith's The Green Street Gallery before the exhibit opening. Irish music at the reception will be provided by local musicians Jim Swift and Steve Charles H'70.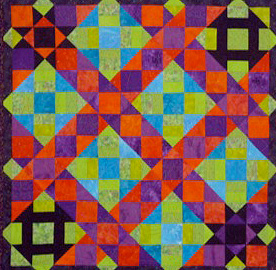 "A Family Affair"
-- art by the Johnson/Drake Family -- will feature original chairs crafted by renowned furniture artist Laura Johnson Drake, whose work can also be seen at the Metropolitan Museum of Art and the Trump Organization in New York City. Laura, Assistant Professor of Industrial Design at Purdue University in West Lafayette, also designed the library furniture in the Shedd Aquarium in Chicago. Laura recently returned from Taipei, where she showed her latest chair work, "Pierced."
Laura is a graduate of Crawfordsville High School and Herron School of Art and Design, and has a Master's degree in fine arts from Southern Illinois University. Her husband, Kevin Drake, a member of the Campus Services staff, is a very accomplished abstract artist, himself. Several of his framed paintings will hang as a backdrop to Laura's chairs.
Laura is the daughter of Art League member Mary Early Johnson, also a native of Crawfordsville. Mary's art has long been appreciated in the Crawfordsville Community through her work for Wabash College, the Crawfordsville Public Library, and numerous other organizations. During high school in Crawfordsville, Mary took private lessons from Wabash College art professor and local artist, Fritz Schlemmer, W1914. A selection of Mary's framed posters from community events, such as the
Annual Christmas Festival of Music & Readings at Wabash, will pay tribute to her art. This "Family Affair" promises to be an outstanding attraction for exhibit visitors.
Art from top to bottom: Photograph by Kim Johnson, Photo by John Zimmerman, Quilt by Karen Gunther. Photo on homepage, Quentin Dodd.