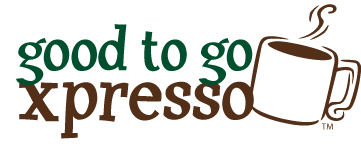 Wabash students, faculty, staff, and alumni have frequently suggested to the school's administration that opening a coffee shop on campus was a good idea.
Thanks to a collaborative effort by the staff at the Lilly Library, Wabash's administration, and a local business, the much talked about coffee shop will open at the start of the coming school year.
Good To Go Xpresso has announced the opening of a brand new location on the Wabash College campus. The shop will be located on the main floor of the Lilly Library on the west side of the College Mall.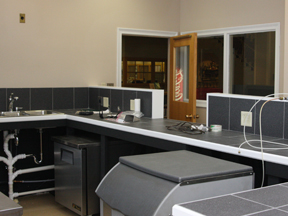 The new "walk thru" espresso stand will be open from 8:00 a.m. to 11:00 a.m. beginning August 17 to serve hot drinks like coffee and espresso, as well as a range of cold drinks like iced coffees and the decadent mochaccino — a slushy drink buried under whipped cream and drizzled chocolate.
Hours will be extended to include 7:00 p.m. to 11:00 p.m. when the new school year begins August 27.
The menu will include a wide range of espresso-based drinks, brewed coffees and specialty drinks including fruit smoothies and chai teas.
"We're thrilled to be a part of the Wabash community," said Kurt Conklin, co-owner of Good To Go, along with his wife Sharon.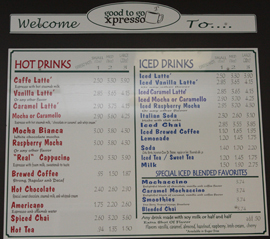 Kurt and Sharon Conklin surveyed Wabash students, faculty, and staff in the early spring, and results indicated that Lilly Library was the most appropriate location for the new store. Students, especially, flock to the library during evening study hours.
"The administrative staff at Wabash has been extremely supportive and we look forward to bringing to campus the same great products, staff and customer service offered at our other store."
Good to Go opened its drive thru location on Highway 231 South across from Applebee's in April 2008.
Good to Go has partnered with Wabash since it opened its first store when it issued the Wally Wabash card. Customers get a punch in their cards with every purchase, and a discount when the card is fully punched. A portion of proceeds from Wabash purchases are donated to a scholarship fund at the College.