Wabash College is the only Indiana institution to be named to the Top 40 of Forbes.com's Best Colleges and Best Buys College lists for 2009.
Wabash is ranked No. 32 on both lists. Three Indiana schools made the Best College list with DePauw (No. 42), Earlham (No. 91), and Huntington (No. 97). Wabash and Indiana University (No. 49) were the only Indiana schools on the Best Buy list of 100 schools.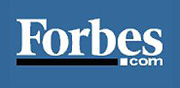 The ranking for Best Colleges is calculated by summing each school's score with respect to Who's Who in America citations, salary data from PayScale.com, course evaluations from RateMyProfessor.com, the receipt of student and faculty nationally competitive awards, and the graduation rate variables used in the Best Colleges rankings.
"Twenty-three schools make both the top 100 Best Colleges and top 100 Best Buys list, including 13 private and 10 public institutions. Two schools –the U.S. Military Academy at West Point and the Air Force Academy –make the top 10 on both lists," the Forbes.com report said. "There are a number of hidden gems – schools with a good local or regional reputation but little known nationally - that are high on both lists. Among the liberal arts colleges in that category: Salem, Wesleyan (GA), Wabash College, Centenary, Centre, Hillsdale, Hendrix, Ripon, and Doane colleges and Transylvania University."

The Forbes.com rankings are done in conjunction with the Center for College Affordability and Productivity. The survey looks at school reputation and financial concerns but also focuses on student opinion. The CCAP gathers data that includes four million student evaluations of courses and instructors. They also look at post-graduate success and the estimated student debt after four years.
West Point was ranked No. 1 on the Best Colleges list. Other schools generally considered to be America's best still rank high - Amherst (No. 8), Yale (No. 9), Stanford (No. 10) and MIT (No. 11). But Forbes' approach to evaluating performance also yields some hidden jewels. Among liberal arts colleges, Centre (No. 14), Union (No. 26) and Wabash (No. 32) rank in the top 50 of all institutions, Forbes.com reported.
Other Indiana institutions on the Best College list included: Hanover (No. 133), Indiana University (No. 266), Evansville (No. 303), Butler (No. 329), Purdue (No. 507), Ball State (No. 513). Forbes.com rated 600 colleges and universities.

Wabash College has scored near the top of The Princeton Review's college ratings in its 2010 edition of its guidebook, The Best 371 Colleges.

Earlier this summer Wabash College was named as one of 44 Fiske Guide "Best Buy" colleges in the nation.