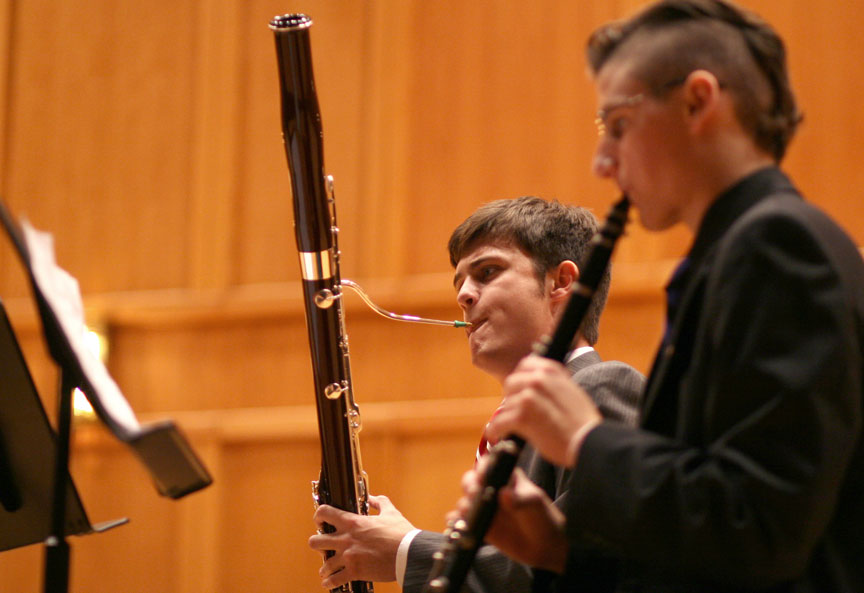 The Wabash College Brass and Woodwind Ensembles will present a spring concert at 8 p.m., Thursday, April 23, in Salter Concert Hall in the Fine Arts Center.
The first half of the program will have woodwind pieces from a variety of periods, including a song by the Beatles, and will feature senior Tom Pizarek in a Mozart bassoon sonata. The woodwinds are coordinated by assistant professor of music, Vanessa Rogers.
The second half of the program will be dedicated to brass music. It will open with a Baroque era piece, followed by a number of Renaissance selections, and then conclude with a modern medley of Hungarian folks songs and a march by John Philip Sousa. The Brass Ensemble is under the direction of Peter Hulen, assistant professor of music.
Admission to the concert is free. The public is cordially invited.