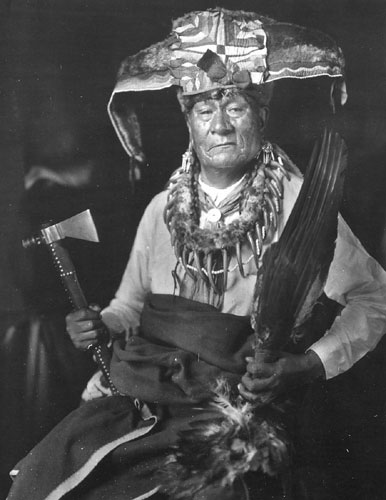 The Wanamaker Collection: Images of Native Americans art exhibit will be displayed in the Eric Dean Gallery in the Fine Arts Center on the Wabash College campus from April 21 to May 19.
Images of Native Americans is a traveling exhibition for the Wanamaker Collection of Native American Photographs from the Mathers Museum of World Cultures at Indiana University.
In 1908, Rodney Wanamaker embarked on a photographic expedition to record the Native American population, intending to document the "vanishing race" before it disappeared. Traveling under the leadership of Joseph K. Dixon, they soon discovered the indigenous peoples were adapting to their new environments and situations. Witnessing the disturbing treatment and poor conditions the Native Americans were made to endure, Dixon became an advocate for their rights.
The Eric Dean Gallery is located on the south end of the Fine Arts Center. Gallery hours are Monday through Friday 9 a.m. to 5 p.m. and Saturday 10 a.m. to 2 p.m. The gallery is free and open to the public.