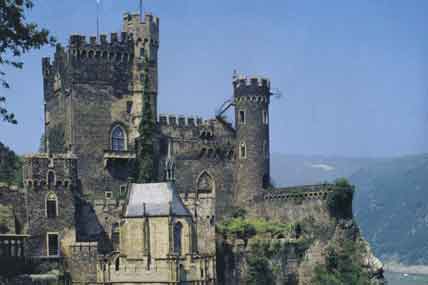 The Wabash College alumni office is partnering with AHI Travel to offer an alumni travel experience this summer. Wabash alumni and friends are invited to cruise the legendary Rhine River with stops in Freiburg, Strasbourg, Heidelberg, Speyer, Worms, and Mainz.
The deadline to save $600 for advanced booking is March 31, so sign up today!
Beginning on July 25, participants will travel aboard the MS Switzerland on an eight-day, seven-night journey down the Rhine River, from Beethoven's birthplace in Bonn, Gutenberg's city of Mainz, the French region of the Alsace, and the fabled Black Forest.
For more information, see the website or contact the Wabash alumni office.
"The Rhine Cruise, which has been very popular, gives us a chance to combine a great European vacation with the opportunity to discuss all types of subjects with a member of the Wabash faculty, Greg Redding '88," said Tom Runge '71, director of alumni and parent relations at Wabash.
"Our hope is we have a good group of folks who enjoy themselves immensely and provide us with a number of ideas for other trips."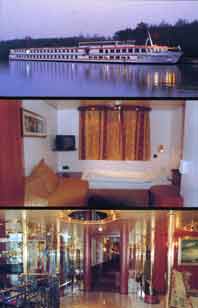 The MS Switzerland is a first-class river cruiser with state-of-the-art accommodations. It features private cabins, all of which have river views; a furnished observation lounge with piano bar and dance floor; elegant restaurant; coffee shop; and lobby.
"We're working with team from Alumni Holidays International, a company that is well know and respected in the alumni travel industry," said Runge. "AHI Travel has been leading educational travel tours for nearly half a century."
Travelers will arrive in Frankfort before beginning the cruise in Bonn, birthplace of Ludwig van Beethoven. Alumni and friends will enjoy a walking tour through the city, a visit to Beethoven's home, and a private concert of Beethoven's music. The next stop is the Rhine Gorge, where travelers will learn the art and history of the printed word through the study of Johannes Gutenberg in the city of Mainz.
The trip then moves on to Heidelberg, where Wabash alumni and friends will visit the hilltop medieval castle, attend a lecture, and take an excursion to Speyer to explore a Romanesque cathedral.
Strasburg and the Alsace region of France is featured on the sixth day of the trip, where travelers will explore Old Strasburg, including the Cathedral of Notre Dame, and study in the city that hosts the European Parliament and Council of Europe. The following day features wine — and the Route du Vin, the Alsatian version of Napa Valley.
The trip concludes in Freiburg and the Southern Black Forest, which was founded in the 12th century.
Most meals are included, as are private lectures and guided tours in the various stops along the Rhine River.
Cruise prices begin at $2,995 per person, which reflects a $600 Wabash alumni discount for reservations booked by March 31, 2009.