The final WAR Council 6-Pack on alcohol education talk will take place Wednesday in Center Hall.
The Wabash WAR Council (Wabash Men Act Responsibly) planned this series of talks in August of last year. Read more about the WAR Council in the related link at top right. The talks have covered a range of topics pertinent to alcohol and college-age students.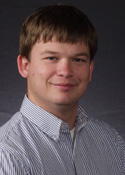 "Mike Raters and I started talking about these talks in August," Head Athletic Trainer Mark Colston said. "At the end of the spring 2008 semester the students were asking about alcohol and the law. The speakers are known on campus as non-judgmental community leaders. I would like these talks to be open discussion between student and community leaders who have the ability to educate on these topics."
The final session is scheduled for 8 p.m. in Center Hall room 216.
Jan. 20 – Party Smart
Jan. 27 – Law and Ordering
Feb. 3 – How to drink without getting a hangover, how to have a great night and morning. Feb. 10 – Got gut? Learn how to lose when you booze.
Feb. 17 – Sex and the College.
Feb. 25 – The ABCs of BAC. Learn the truth about alcohol poisoning. John Roberts '83, College physician.
"We hope to bring more awareness to the Wabash community about exactly what is "Acting Responsibly" when it comes to alcohol," said WAR Council President Andrew Forrester '11. "It's a relevant topic. We believe the speakers will be enough to bring in a good crowd, but we are adding some incentives including $50, and restaurant gift cards."
Colston has worked with the Council since its inception. He takes the unique step of sending each Wabash student an e-mail reminding him of smart alcohol practices when he turns 21.
"This is a passion of mine," Colston said. "I just want the student to know what long-term effects alcohol and other drugs can have on their lives. We want to let the students know where to get help for themselves or know where to talk to someone about someone else."