For those entering the world of finance, a liberal arts college most often is not the chosen institution for undergraduate education. Usually, success in that field only comes after the rigors of business school and obtaining a finance degree.
Greg Jania '93 took one accounting class at Wabash. He is now a partner at the Chicago-based WP Global Partners, a private equity firm that manages several billion dollars in assets for endowments, pension plans and insurance companies.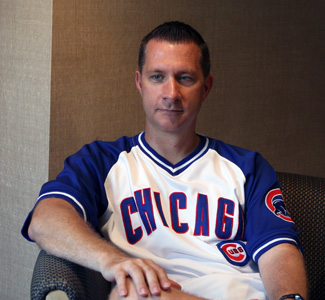 Jania did receive formal business school training – he obtained an MBA from the University of Chicago. Even though many of his classmates at Chicago's highly-ranked business school had strong undergraduate training in finance, Jania graduated at the top of his class.
"You can succeed without being a finance major," said the political science major and economics minor.
Many large institutions – like college with endowments, pension plans and insurance companies – have in-house teams that manage assets in a wide array of investments such as public stocks, bonds, hedge funds and real estate. Smaller institutions that cannot sustain in house teams to manage investment go to firms like WP Global Partners for asset management. It is Jania's primary responsibility to find places to invest the assets.
"I go to Europe, Asia and all around the US to find different places to invest that capital," Jania said. "My time is really spent on how we get this money to work."
While attending business school and also working for a major bank in Chicago, Jania learned about a new type of investing called private equity. Intrigued by the newly emerging asset class, Jania began pushing to get a job in that area.
"I learned the bank I was working at had a private equity business," Jania said, "so I kept pestering the group there to get a chance at joining them. Eventually in 1998 I got an opportunity to join. That year we invested about $2 billion for the bank."
After that experience Jania moved on to a bigger portfolio for a bigger institution. He took a job with GE Capital, and worked with a portfolio of $4 billion. Although he was successful, Jania realized what many entrepreneurial minds eventually figured out – he could do this for himself.
"In private equity you're backed by a lot of entrepreneurs," he said, "and I thought I might as well become an entrepreneur. You do a lot of networking in this business, you meet a lot of people, and eventually a group of guys I had known at another company that was similar to ours, was going to spin out from a bank they worked for and start their own shop."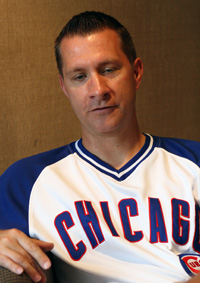 "They asked me to be one of their partners in the firm, so I left GE in 2005 to start WP Global. We had zero assets when we opened the door; it was kind of a leap of faith. We've gone from zero to several billion dollars in three years."
With such a strong career in finance, the choice of a liberal arts college in a small town in Indiana seems peculiar for the Chicago native. Jania noted that even though Crawfordsville was nothing like the Windy City, Wabash felt like the right fit.
"The high school I went to, our colors were red and white," he said, "It was Catholic school with a red brick campus. It didn't take me long to realize that, when I came down here, I felt like I was at home."
Like so many successful Wabash alums, Jania was deeply involved while on campus. In his four years, he became a brother in the Phi Kappa Psi fraternity. He served on the IFC, the Academic Policy Committee, and the search committee that helped hire President Ford. He also studied abroad and served as editor-in-chief of the Bachelor for a semester – during some of the most tumultuous times of the College.
The question of the single sex education and controversial discussion between the campus conservative movement and the sh'OUT group were items of particular focus during Jania's time with the Bachelor.
"We were the first class (former President Sheldon) Weddick rang in," said Jania, "and he left with our class. He was one of the shortest tenured leaders of the college."
Jania noted that the Bachelor was much different in his tenure as editor. As a leader of the publication, he saw himself editing stories and reporting, and not editorializing. Even with the changes since his day, he wholeheartedly approves the evolution the Bachelor has taken in recent years.
"The Bachelor wasn't the force on campus it is today," he said. "People read it, there was commentary on articles we wrote, but I think it's more of a better piece right now. It's more than just reporting - I think it's just really getting the students' opinions. There weren't as many letters to the Bachelor. We had them, but they weren't coming in to the extent they are today."
Even managing a vibrant new business and constant traveling in search of investment opportunities, Jania still finds time to involve himself with the College he loves. He sits on the board of the National Association of Wabash men, is deeply involved with that organization's Chicago chapter and comes back to campus every once in a while. On top of that, he finds time to read about what's going on at Wabash from a perspective he once knew well – that of the students.
"I read the Bachelor almost every week," Jania said. "I look forward to Thursdays or Fridays downloading a copy and reading it on the train on the way home."
He also has been a tireless advocate for Wabash in other ways. "He is unfailingly at our events in Chicago and has traveled to Wabash for a number of our on-campus Career Services events," said Director of Career Services Scott Crawford. "He has sponsored an intern each year through our Small Business Internship Program and has even donated dress clothing to our SuitYourelf Program."