Entrepreneurial Spirit: Robert Meitus '87
• April 9, 2008

Share:
WM asked 18 Wabash entrepreneurs:
What's the most important thing you know about being an entrepreneur?
What should Wabash be doing to instill this "entrepreneurial spirit?"
"Born to Follow My Own Path"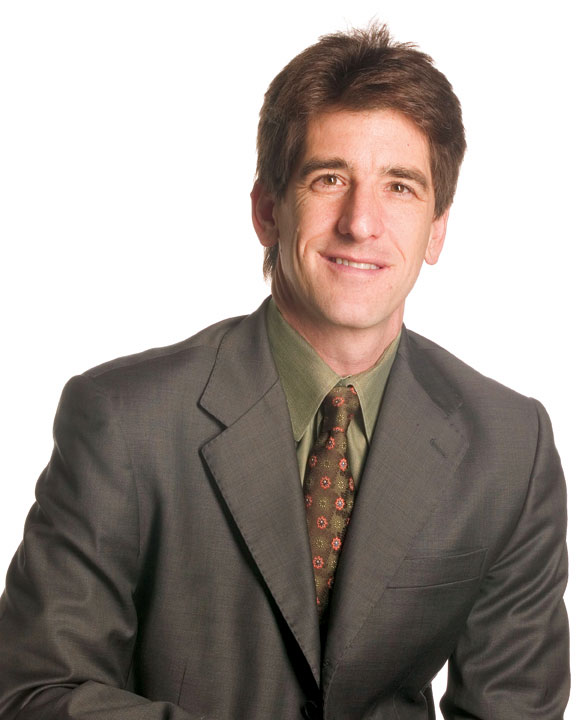 When WM last featured Robert Meitus in 1998, the guitarist and singer was managing singer-songwriter Carrie Newcomer's career, producing her CDs, and had begun to attend Indiana University School of Law. He wanted to merge his creativity with his social conscience, particularly in the fields of intellectual property and entertainment law.
"Robert has seen the industry from the artist's point of view," Newcomer said of her husband, who in 2004 co-founded the entertainment and "boutique" law firm of Meitus Gelbert Rose LLP in Indianapolis. Today Meitus represents a wide range of clients, writers and publishers, musicians and record labels, filmmakers and production companies among them.
When we asked him to discuss being an entrepreneur, he wasn't sure he fit the bill.
"I don't have a business degree, and I don't recall excelling in econ at Wabash," Meitus says. "But Dictionary.com defines the word as 'a person who organizes and manages any enterprise, especially a business, usually with considerable initiative and risk.' So, I guess I am an entrepreneur."
Meitus also understands the entrepreneurial qualities artists either need, or need others to provide, in the increasingly complex and competitive arts and entertainment industry.
"Whether counseling a business on protection of its trademark brands on the Internet, managing a children's musician in a long-term deal with PBS, or helping a filmmaker acquire rights for a documentary about Pete Seeger, I know that I can provide these services most efficiently and enjoyably working for my own company."
What is the most important thing you know about being an entrepreneur?
First, being an entrepreneur means freedom—you don't have to answer to an employer, and you can completely define your own business, artistic, or other path.
Second, it means risk—you cannot depend on an employer for those creature comforts, like a paycheck, insurance and a 401(k) plan.
Third, it means responsibility—others depend on you for their own financial well-being.?
I suppose many would associate a potential big payday with being an entrepreneur, but money has never been a primary motivator for me. I'm driven by my desire to have the freedom to spend my days doing exactly what
I want to do—working with individuals and businesses to progress in their artistic or creative business endeavors.
I believe that I was born to follow my own path and not work for others.
What should Wabash be doing to instill this entrepreneurial spirit in others?
While an undergraduate business degree from Purdue or IU could seem to many to be more valuable for a budding entrepreneur, I believe that one can be most successful if he has a broad liberal arts education. Strong writing skills and an understanding of history, philosophy, and economics are all important when building your own business. Specific business skills can be obtained later in graduate school or on the job, but the rich liberal arts education offered at Wabash can rarely be obtained later in life.