A time to rejoice, and a time to mourn
• May 12, 2005

Share: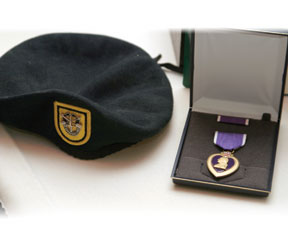 For those who know Ashraf Haidari '01-his narrow escapes growing up in Kabul during the Soviet invasion, his fears as the Taliban closed in on his family's city, and his determination to help other refugees improve their lives-autumn of 2004 was a season of unimagined hope.
After 20 years of war, 77% of registered voters went to the polls in Afghanistan in October to elect President Hamid Karzai. And announcing the news was Haidari himself, now Government & Media Relations Officer for the Embassy of Afghanistan in Washington, D.C., where he works closely with Afghan Ambassador to the United States Said Tayeb Jawad.
"He is committed and passionate about Afghanistan," Haidari said of Jawad. "After I met him, I quit my job at Georgetown [where he is still an International Peace Scholar] and came to work here. Then I met President Karzai and decided I wanted to make this my career-to work for this government. Knowing both these men, I'm more optimistic than ever before about the future of Afghanistan."
Then January brought shattering news. U.S. Army Special Forces Sergeant Jeremy Wright '96 was killed while on patrol near Kabul. A brilliant chemistry major while at Wabash, the most decorated distance runner in the College's history, and one of the "Three Amigos"—the distance running trio that defined Wabash athletic brotherhood-Wright died after his Army Humvee was attacked with a roadside bomb.
Haidari couldn't help but think of the fallen Wabash man as he and Ambassador Jawad visited Walter Reed Hospital and spoke with soldiers injured in Afghanistan.
"We told them that, if not for their heroism, there would be no emerging democracy in Afghanistan-men and women would not have been able to vote, four million children would not have been able to go back to school.
"The people of Afghanistan are alive again, and Jeremy gave his life for that.
"He lost his life saving the freedom of the Afghan people. In our work we hope to honor the sacrifices made by Jeremy and too many others."
Indiana Senator Evan Bayh entered the following into the Congressional Record:
"With his entire life before him, Jeremy risked everything to fight for the values Americans hold close to our hearts. It is his courage and strength of character that people will remember when they think of Jeremy, a memory that will burn brightly during these continuing days of conflict and grief."
Read remembrances of Jeremy Wright