Dr. Paul Griffiths will speak at Wabash College at 8 p.m. Thursday in Hays 104.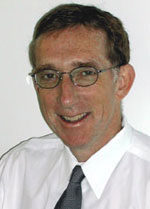 Griffiths is the Arthur J. Schmitt Professor of Catholic Studies and Chair of the Department of Classics and Mediterranean Studies at the University of Illinois at Chicago. His talk will be titled, "Dissent and Disagreement in a Good Society."
Griffiths has written extensively in the areas of religion and philosophy. He is the author of numerous books including "Problems of Religious Diversity," "Lying: An Augustinian Theology of Duplicity," and his latest work is due out next month, "Reason and the Reasons of Faith: Theology for the Twenty-First Century."
He is a regular contributor to First Things magazine.
His talk is free to the public. A reception will follow. His appearance is sponsored by The Commentary and Wabash College Religion Department.
For more information see: