The Princeton Review continues to rank Wabash College among the best institutions nationally for undergraduate education in its annual college guide.
Inclusion in The Princeton Review's Best 387 Colleges demonstrates that Wabash ranks among the top 15 percent of more than 2,500 U.S.-based four-year colleges. Wabash was one of seven schools nationally to be ranked on 10 or more of the publication's "Great Lists."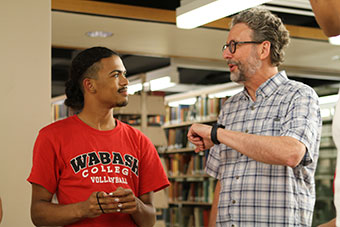 The review includes detailed accounts of the best schools with rating scores in eight categories. Wabash received an overall academic rating of 91 with scores of 98 and 99 in the categories associated with teaching, faculty interest, and accessibility.
"Wabash is proud to be ranked among America's best colleges by The Princeton Review each and every year," said Wabash President Scott Feller. "It's gratifying to be recognized for the things we value the most – excellent and accessible professors, hard-working students, and top-ranked internships and professional development. We have worked exceedingly hard to remain affordable to students regardless of their financial circumstances, so earning a Best Value ranking and making the Great Financial Aid list lets prospective students and their families know that a Wabash education is attainable."
For this, it's 30th year of recognizing outstanding colleges and universities, The Princeton Review curated a resource of 26 lists. These "Great Lists" spotlight institutions with the most impressive history of appearances on company's annual best-of rankings. The colleges included on these lists are those with a track record of student satisfaction since The Princeton Review surveys more than 143,000 students who rate and report on their own campus experiences.
The 26 categories chosen by The Princeton Review focus on topics that have become increasingly important to applicants and parents in college searches, including:
Great-Run Colleges (20 schools listed)
Great Professors (21 schools listed)
Great Professor Accessibility (23 schools listed)
Great Classroom Experience (28 schools listed)
Great Financial Aid (29 schools listed)
Great Career Services (17 schools listed)
Great Athletic Facilities (25 schools listed)
Great Intramurals (24 schools listed)
Great College Newspaper (26 schools listed)
Students Who Study the Most (27 schools listed)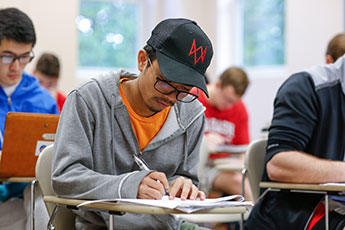 In April, The Princeton Review rated Wabash as No. 1 nationally in Best Alumni Network for private schools, No. 3 in Best Internship Opportunities, and No. 28 in Best Value Colleges for private schools in its publication, The Best Value Colleges. The latter ranking was the highest among private schools in the state of Indiana.
Wabash has been featured in every edition of The Princeton Review's college guide since the service was established in 1992.