From covering breaking news to researching features, Io Maeda '24 day-to-day work this summer has lots of variety.
He can be found on campus, interviewing President Scott Feller one day, and then covering Crawfordsville's government and school board meetings the next. He's always on the go, with each day bringing new stories to write and share as an intern for the Journal Review.
"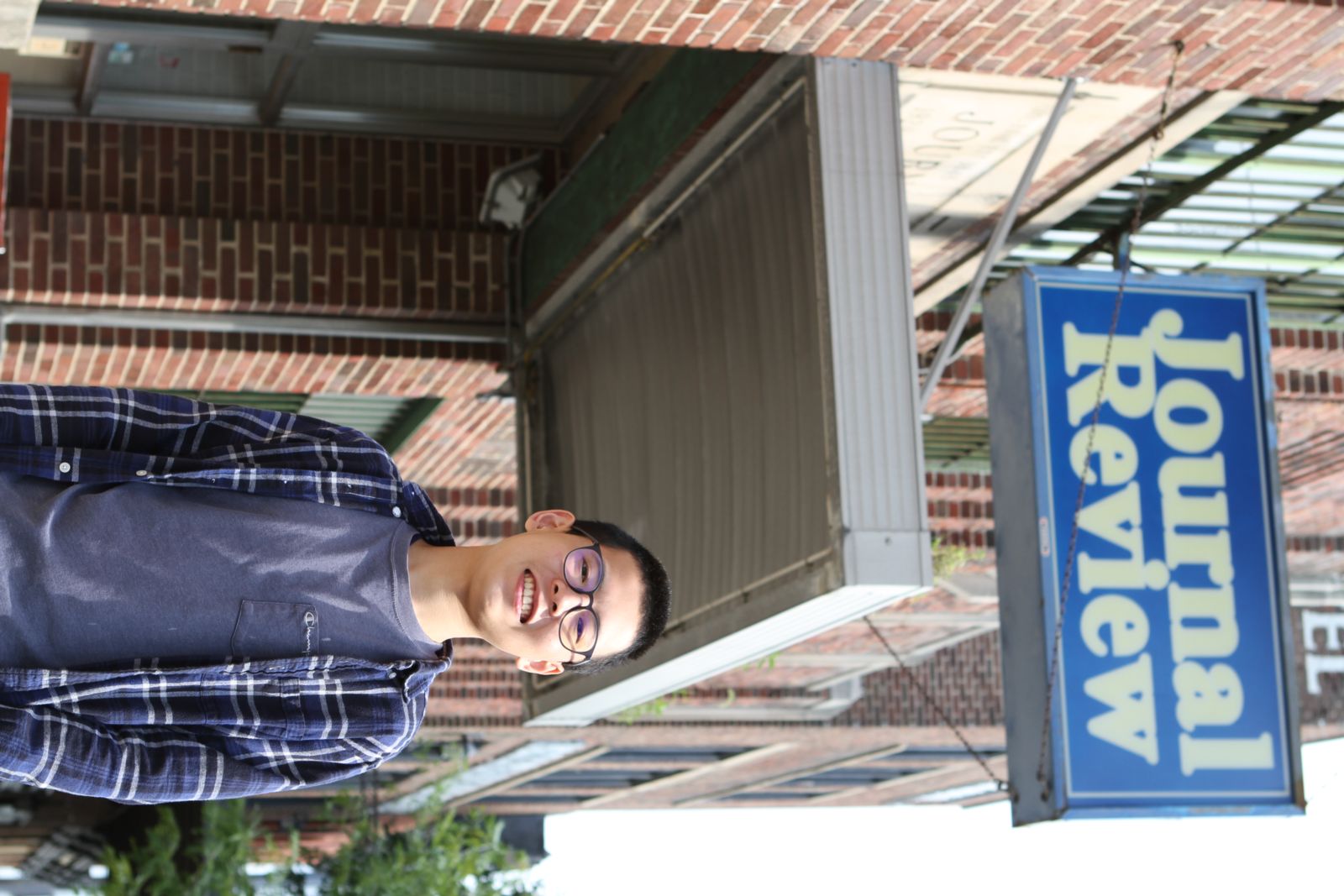 Some days can be crazy," Maeda said laughing, "but I've really enjoyed being a journalist, meeting new people, and sharing their stories."
Maeda, from Kyoto, Japan, is an English and music major, writer for The Bachelor, and treasurer of the International Students Association.
Thanks to the support from the Dill Fund, Maeda's paid internship lasts 10 weeks at the newspaper. He works as a general assignment reporter and is responsible for generating story ideas, completing assignments, and taking photos for the online and print publication.
Journal Review Editor Tina McGrady said many of Maeda's stories so far have had a Wabash focus, allowing him to dive deeper into his own college experience while sharing campus happenings with the greater Montgomery County community.
"During the course of the internship, Io has (also) had the opportunity to job shadow our full-time reporter Nick Hedrick at a few government and school board meetings, giving him insight into our local government," McGrady said. "Next week, Io will get a chance to cover part of the county 4-H fair, which will surely be a new experience. There is also a criminal court sentencing on the calendar that Io will attend with Nick, giving him yet another glimpse into the responsibilities of a community journalist."
Maeda never thought he would pursue journalism and said that the path to his internship happened with the help of Wabash's Career Services.
As an international student during the pandemic, Maeda said he didn't want to return home for the summer and that finding an internship here was difficult. He was thrilled when Roland Morin, Associate Dean of Professional Development, was able to help connect him with the local newspaper.
"I originally joined The Bachelor to improve my English skills and I like creative writing, not because I wanted to be a journalist. What I am doing now is quite different from what I do at the student newspaper," Maeda said. "I was used to writing music reviews, and now I am coming up with questions, taking my own pictures, interviewing lots of people, and writing news stories — sometimes more than one at a time.
"It can be challenging," Maeda said, "but I feel like the skills I have learned as a writer for The Bachelor are helping me now become a better journalist at the Journal Review."
The biggest challenge for Maeda isn't all of the tasks that come with being a journalist, it's crafting the perfect story while also learning how to adapt to a new culture.
"I had a difficult time even crossing the street downtown because the traffic signals here are different from what I know in Japan," Maeda explained. "It can be hard, but it's OK. I have to be patient and take it day-by-day."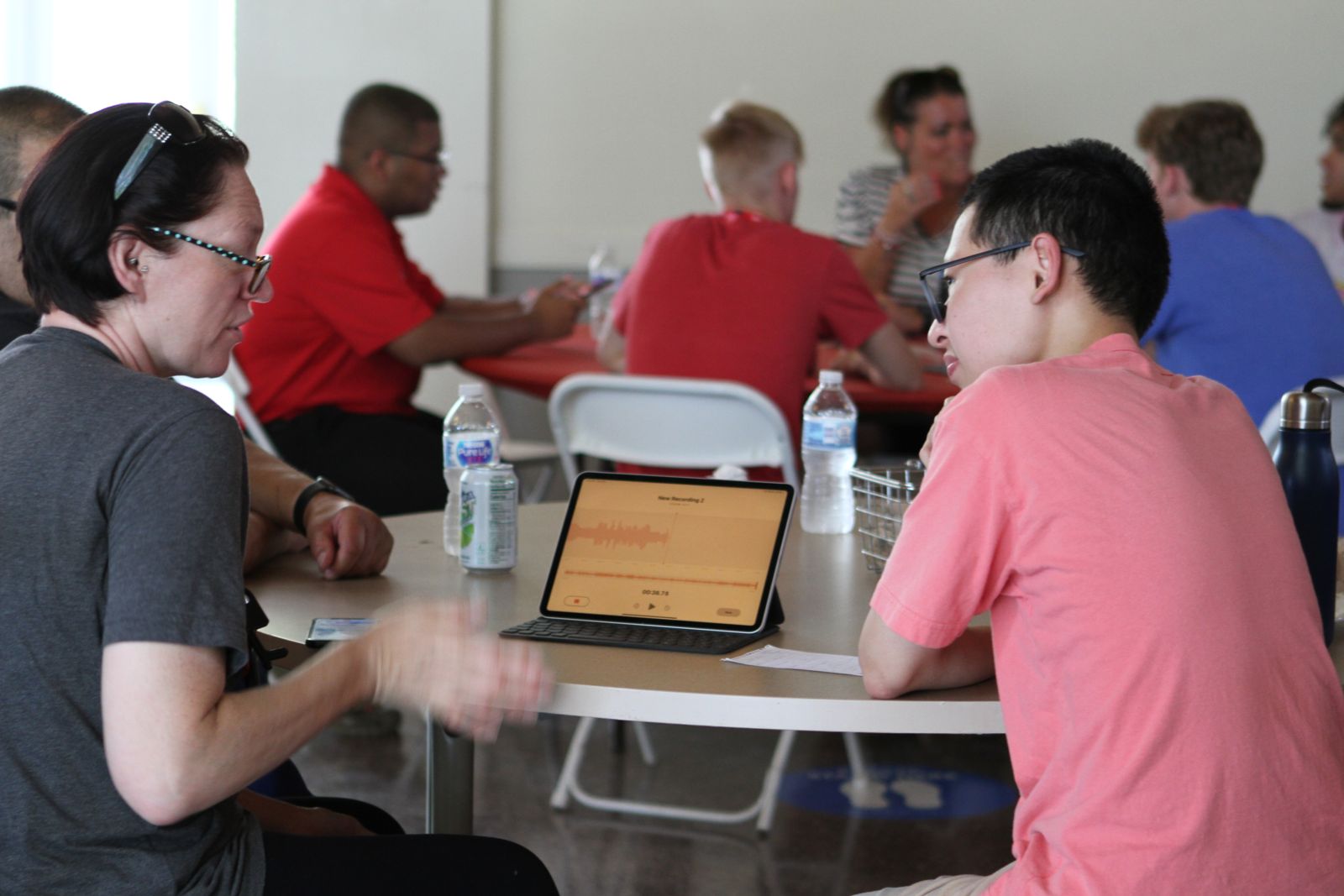 "As an international student still mastering the English language, Io definitely faces added challenges to reporting and writing, but he has done very well," McGrady said. "Io has grown more confident in his interactions with our staff and his sources. He always greets co-workers and does not hesitate to ask questions. He has welcomed people into the office for in-person interviews and has visited sources at their place of work. He also is growing more comfortable with photography."
McGrady said she's been most impressed with Maeda's work ethic. He's quick to tackle story assignments and is eager to be given more tasks.
"He is curious about the world around him and it shows," she said. "We have talked many times about Japan. He is proud of his heritage and the fact that he is the only Japanese student at Wabash College. He is truly embracing the adventure he is on in the United States.
"As we emerge from this pandemic, my hope for Io is that he truly gets to experience life in the U.S., and that eventually he will miss home just enough to at least visit."
Since interning at the Journal Review, Maeda said he is now planning to further pursue a career in journalism and that he hopes to keep crafting his storytelling skills.
"As I improve my English listening and writing skills, I hope I can do more and tell harder stories," Maeda said. "My goal is to write about things that matter and are important to people in our community."