Five current or former Wabash College students have accepted fellowships to locations in Europe and Asia.
Sam Henthorn '20, earned a Fulbright English Teaching Assistantship (ETA) to Bulgaria, while Neal Hayhurst '21 and Pete Trotter '21 both earned United States Teaching Assistantships (USTA) to Austria. Trotter also was selected for a Fulbright ETA to Germany but has elected to accept the USTA award. Current students John "Max" Johnson '23 (Spain) and Ryan Sowers '23 (Japan) both claimed Gilman Scholarships. The latter also earned a Freeman-ASIA Scholarship to study in Japan.
"I am incredibly proud of the hard work put in by this group of Wabash men," said Susan Albrecht, Wabash College Fellowship Advisor. "This was an extremely competitive year for fellowship applicants – the most competitive ever for the Fulbright – and I appreciate our students' willingness to endure a rigorous selection process, particularly in such uncertain times. I am grateful that Pete and Neal were recognized by USTA, which will allow them to complete ETA experiences and serve as American cultural ambassadors in Austria, alongside Sam in Bulgaria. Ryan and Max join the growing number of Wabash men selected for Gilman Scholarships, and Ryan was our first-ever recipient of the Freeman-ASIA award. I hope that younger students take notice of this quintet and recognize that fellowships have room for students with many different backgrounds and interests."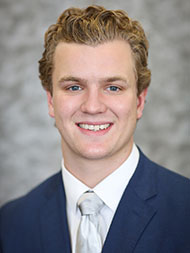 A religion and biochemistry double major with a minor in German, Hayhurst served as president of Delta Tau Delta fraternity. He also did independent research in the biochemistry lab of Wabash professor Dr. Wally Novak, which helped Hayhurst identify a passion for life sciences and his pursuit of a career in healthcare.
Previously, he made an immersion trip to Tübingen, Germany, in the Spring of 2018.
"Winning a fellowship to Austria or Germany was a goal of mine since the immersion trip I took to Germany as a freshman," said Hayhurst, a native of Newburgh, Indiana. "I see this upcoming year in Austria as a capstone to my German studies and to my Wabash education in general. It will afford me the opportunity to put to use all of my holistic, liberal arts training in the real world and to broaden my horizons. I expect to return to the U.S. with a new and valuable perspective of the world."
Hayhurst will be based in Rotholz, Austria, during his fellowship.
A Classics major with a religion minor, Henthorn was a varsity letterman for the Little Giant track & field and cross country teams. He was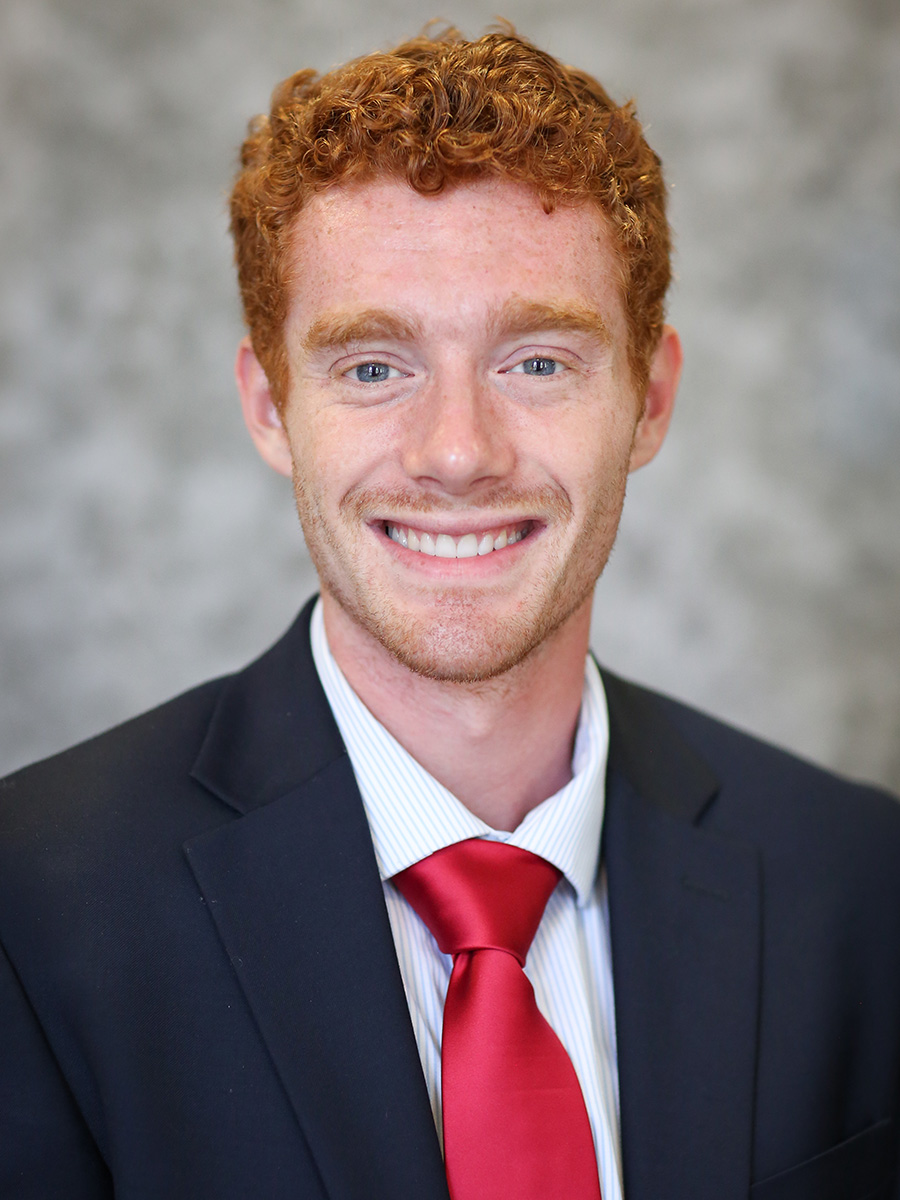 named was an Academic All-District selection by the College Sports Information Directors of America. Additionally, he earned North Coast Athletic Conference Men's Cross Country Runner-of-the-Year honors in 2019 and added the Indoor Track and Field Men's Distance Runner-of-the-Year award at the conference championship meet in 2020. Henthorn won the men's individual title at the 2019 NCAC Cross Country Championships. He was also a member of the Sphinx Club.
A member of Lambda Chi Alpha fraternity, Henthorn studied abroad in Rome during his junior year and took an immersion class trip to Greece.
"Earning this award was an extremely validating moment for me," said Henthorn, a native of Westfield, Indiana, who earned a Fulbright on his second attempt. "To apply a second time and win an ETA proved to myself that all the hard work that I and others put into this process was worth it. I'm hoping this experience will grant me more opportunities to spend time abroad and connect me with others who are passionate about teaching and global service."
Henthorn will be based in Silistra, Bulgaria, for his fellowship. Since graduating, he has been teaching English at Indy Reads, an adult education program in Indianapolis.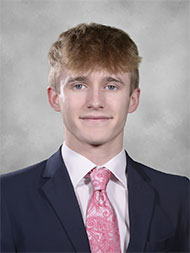 A triple major in pre-med, mathematics, and Spanish with minor in chemistry, Johnson is a member of the Little Giant swimming and diving team, as well as Lambda Chi Alpha fraternity.
"I feel very lucky to have been selected," said Johnson, a native of Evansville, Indiana. "Receiving the Gilman will allow me the peace of mind to enjoy the time I have abroad. As far as new doors being opened, achieving something like this has really expanded my horizons."
Johnson will be based in Valencia, Spain, during his fellowship.
Sowers, a humanities major (Asian Studies) with a minor in economics, has served as a consultant in the Wabash Writing Center and has worked on the staff of The Bachelor, the school newspaper.
"Receiving these awards came as a huge surprise to me, but with a big sigh of relief, too," said Sowers, a native of Ladoga, Indiana. "Having these awesome resources in place allows me to bring my Japanese proficiency to the next level once I travel there. It will be such a relief to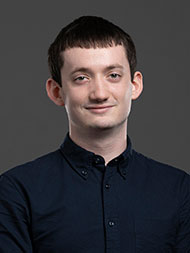 simply focus on my studies and making new friends."
Sowers will be based in Nagoya, Japan, when he starts the Freeman-ASIA program through Nanzan University, and hopes to use his Gilman award for additional summer study of the Japanese language.
Trotter, a rhetoric and German major with a minor in economics, was inducted into Phi Beta Kappa and served as a senior fellow with the Wabash Democracy and Public Discourse initiative. He was also a member of the Little Giant track and field program and Beta Theta Pi fraternity.
Previously, he made an immersion trip to Tübingen, Germany, and studied abroad in Freiburg, Germany, during the spring semester of his junior year.
"The opportunity to teach English will enlighten me about how other cultures view the English language and how it is taught in Europe," said Trotter, a native of Hope, Indiana. "As a student of rhetoric, a WDPD alumnus, and an avid communicator myself, I have always been interested in how to foster understanding between people from differing backgrounds and experiences. This fellowship affords me the opportunity to pass on the type of productive English communication that will allow others to speak meaningfully about the problems in our world and how to solve them."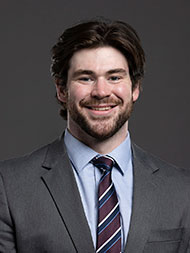 Trotter will be based in Salzburg, Austria.
The Fulbright and USTA programs are similar in their goals to place recipients in classrooms abroad and to provide assistance to teachers of English to non-native speakers, while serving as a U.S. cultural ambassador. It is the job of these native English speakers as teaching assistants to make learning a foreign language a lively cross-cultural encounter for their students. The age and academic level of classroom students varies by country, ranging from kindergarten to university.
A Freeman-ASIA Award provides need-based funding to assist the recipient with the cost of the study abroad program and related expenses, including airfare, basic living costs, local transportation, books, etc. Additionally, Freeman-ASIA Award recipients are required to fulfill a service project based on their initial proposal stated in their applications. These service proposals are the students' own ideas as to how they plan to share their overseas study abroad experiences and promote interest in study abroad in East and Southeast Asia on their college campuses or in their communities.
Administered by the Institute of International Education on behalf of the U.S. Department of State's Bureau of Educational and Cultural Affairs and funded by Congress, the purpose of the Gilman International Scholarship program is to encourage participation in study abroad programs for under-represented students, particularly those who are studying in under-represented areas of the world and/or under-represented languages.
Over the last eight years, Wabash men have earned 67 international fellowships. The list includes a Rhodes Scholar, 26 Fulbright recipients, 20 Gilman Scholarship recipients, 11 USTA fellowship recipients, four North American Language and Culture Assistantships in Spain, three TAPIF English Teaching Assistantships (France), one Freeman-ASIA Scholarship, and one JET recipient.