Twenty-five students have arrived on campus and are getting a "head start" on earning credits, landing an internship, and learning what it takes to succeed in college and beyond as part of the Wabash Liberal Arts Immersion Program (WLAIP).
The program began in 2015 and has welcomed selected students of color, Pell Grant recipients, and first-generation college students from all over the country to participate – some joining from right here in Montgomery County, Indiana, and others from Chicago, Arizona, and the Rio Grande Valley of Texas.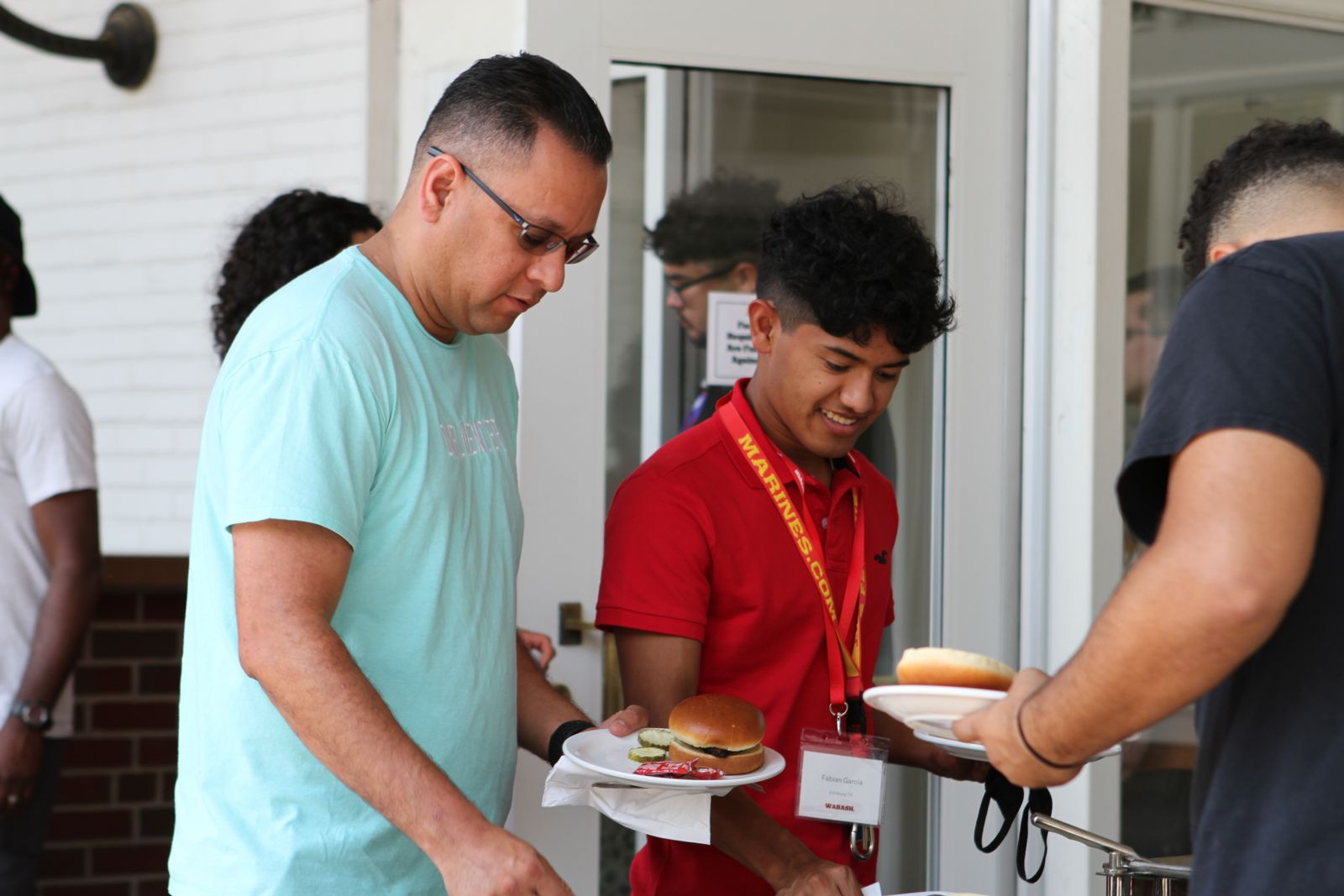 Funded by Lilly Endowment Inc., the WLAIP is designed to help students adjust to campus life before starting their first semester in August. The program includes a month-long Summer Institute during which students participate in classes and complete their first college credit in either English Composition or Public Speaking. It also provides students an opportunity to engage in special information sessions and networking events during their freshman year, and a second summer internship, research assistantship, or immersion experience.
During each component of the program, students meet fellow classmates, staff, and alumni who are their guides, mentors, friends, and confidantes during their Wabash experience.
Zachery Koppelmann, Writing Center director and WLAIP co-director, said the program was envisioned as a way to help improve the retention and graduation rates of first-generation and traditionally under-represented populations.
Years ago, the College became aware of data indicating that students of color were reporting a less favorable experience and were graduating at rates unsatisfying to Wabash. The conversations that emerged — in addition to data extrapolated nationally — revealed the issues centered less on race and more on disparities in academic capital among this group of students.
"The whole idea is that when they arrive to the Ringing In ceremony in August, they'll be ready — they will have a college credit and understand what it feels like to be in classes. They will have a support network, group of friends, and know who they can turn to for help if they struggle," Koppelmann said. "All of that is so important to the Wabash experience, and will help them thrive over the next four years here.
"This is our sixth year running the program, and we are seeing really good results with graduation rates and involvement," he said. "These guys will go on to become leaders on campus, serve as fraternity and student organization presidents, captains of athletic teams, Sphinx Club members — you name it."
While summer bridge programs are common nationally — typically offering under-represented students the opportunity to earn credit in either a math or English course and building college study skills before the first semester— what makes WLAIP stand out is the parental involvement, the opportunities it provides students to broaden their understanding of the humanities, and the pre-sophomore year summer internship.
"This is an exceptional program — one that you are going to get a great deal out of over the next month, year, and next four years," Dean of the College Todd McDorman told WLAIP students and families Tuesday as they gathered at the Sparks Center for their first meal as a group. Last year's program was conducted remotely because of the COVID-19 pandemic.
"As a first-generation college student who comes from a modest background," McDorman said, "I cannot image the ways in which I would have benefited from a program like this, and from getting a head start into my freshman year."
Elijah Weddington '22, a theater major from San Antonio, Texas, is one of three student mentors this year. He was part of the 2017 WLAIP cohort and said the program helped him adjust academically and socially as a Wabash freshman.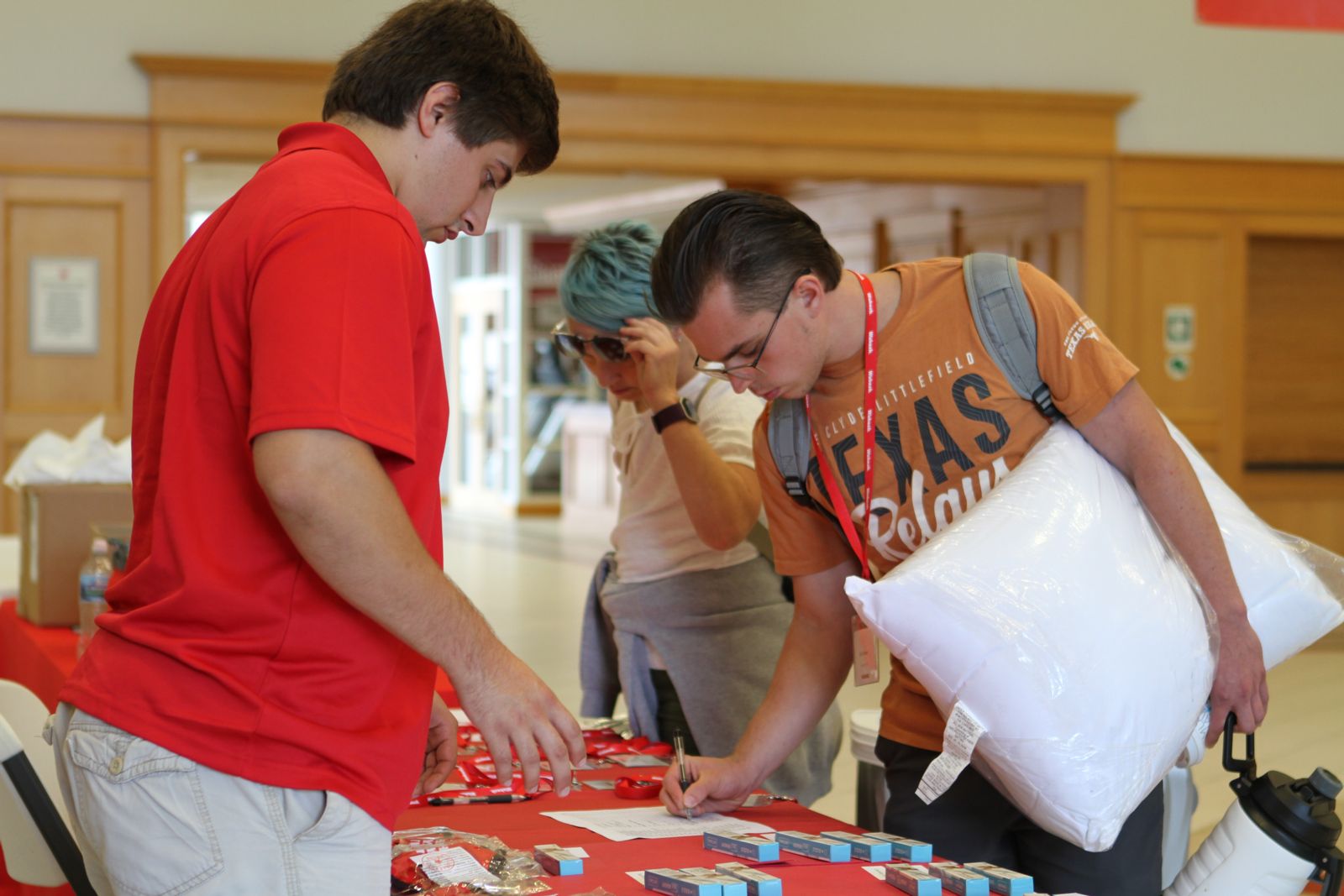 "Being able to meet other students early on and form new friendships really helped build my confidence and made the transition a smooth one," Weddington said. "The mentors did a lot for me when I was in the program and they are some of my closest friends today. I wanted to give back in that way, and be there for other students who are in my shoes.
"The four weeks during the summer program will go by fast, but the program and its impact never really end," the rising senior said.
Jordan Donsky '25, an incoming Philosophy, Politics, and Economics (PPE) major from Westfield, Indiana, is part of this year's WLAIP cohort. He was drawn to participate in the program because it helps students earn a summer internship experience prior to sophomore year. He said he's also excited about meeting new people and discovering where he'll fit in as a student-athlete.
"I plan to play soccer here and already love the campus and the academic opportunities we have, but being part of the WLAIP gives me an upper hand," Donsky said. "Having an automatic internship and being able to gain real-world experience early is awesome."