Emmanuel Aouad '10 looks down at his phone as it rings.
It's an 818-area code.
He answers. "Hello?"
"Hello," the other voice responds. "Is this Emmanuel?"
Even though he still can't figure out how a person with an 818-area code knows his name, he replies. "Yes, this is Emmanuel, may I ask who I'm speaking to?"
"Hi Emmanuel," he hears. "This is Peter."
That's when it clicks. This is the 818 call he has heard others talk about.
"Hold on one second!" Aouad says excitedly. "I need to go get my wife."
He sprints down the hallway, slides into the bedroom, and finds his wife, Ashlee, putting on makeup in the bathroom.
Ashlee gives him a very confused look as Aouad puts the phone on speaker. "Okay, we're here!"
"Emmanuel," Peter begins. "I would like to invite you to compete on this season of American Ninja Warrior."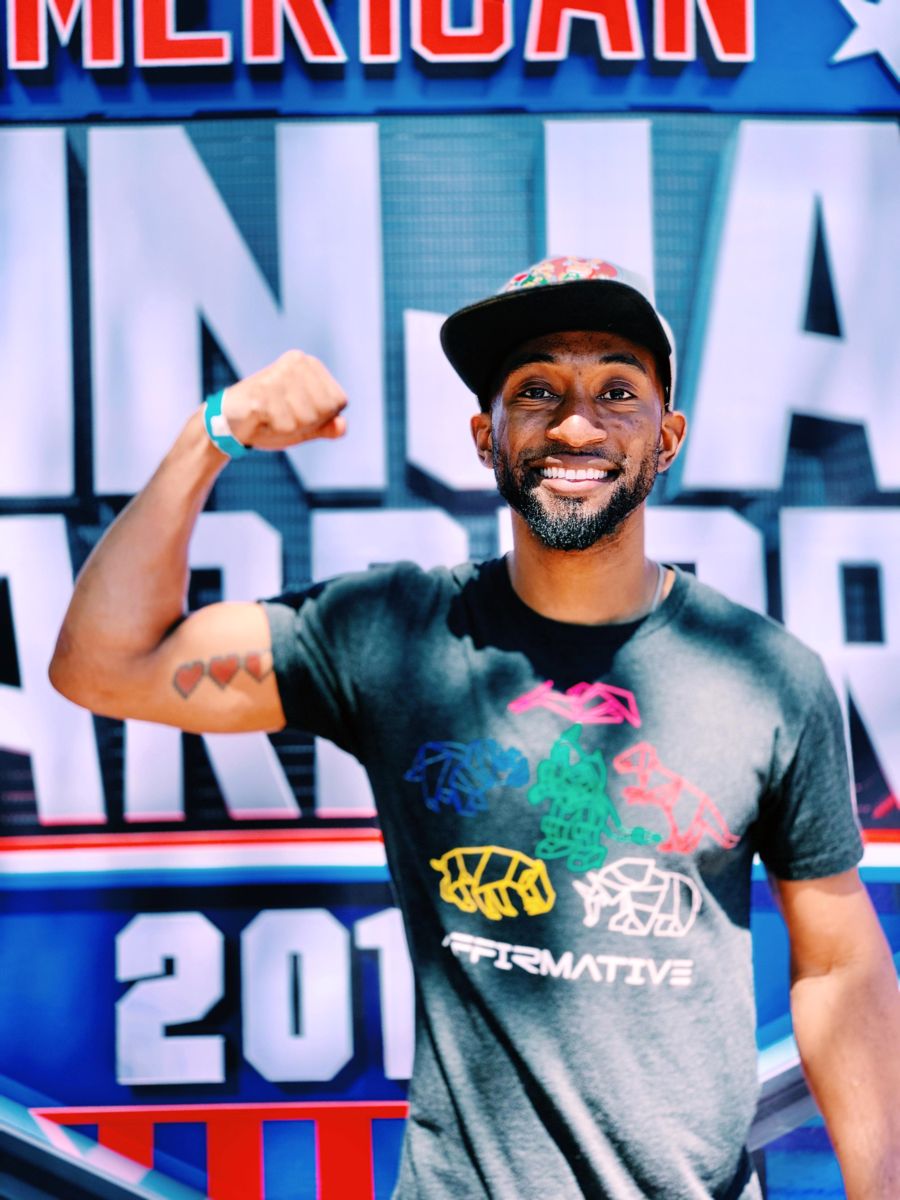 Emmanuel Aouad, or E-man as his friends call him, currently works for Fisher Investments in Plano, Texas, as an enterprise business process optimization program manager. He graduated Wabash as an economics major and is now on the board of directors for the National Association of Wabash Men.
A two-time All-American hurdler, Aouad was known for breaking school records.
"E-man is such an athletic and driven person," Head Track and Field Coach Clyde Morgan said. "I'm extremely proud of him, and I'm not truly surprised about any of this. He's a man of many talents, and this is just one of those."
Former teammate Wes Chamblee '11 was one of his fiercest competitors.
"When we were back at practice doing repeat 200 workouts, E-man would always take the initial lead and I would always reel him in just before the finish line," Chamblee said. "In mid stride, I'd look at him and say, 'Zoom zoom," as I passed him.
"So when he's navigating the show's course in a few weeks, I'll be with him in spirit yelling, 'Zoom zoom!' as motivation."
Chamblee is still one of Aouad's closest friends and describes him as "genuine and true to himself." The two have become frequent ambassadors for Wabash's annual Day of Giving—including collaborating for a promotional video about who loves Wabash more, proving the friendly competition between them still exists.
When Aouad isn't creating videos for Wabash fundraising, he's creating them for small-business startups through the production company he owns.
Aouad is also a musician and a gamer with a profitable live stream. His genre of music is called "nerdcore," which features lyrics about anime and gaming. He has previously performed at multiple gaming conventions.
"I like seeing people's faces when I tell them about it," Aouad laughed. "My music is very unique and applies to a very small subset of people, but I do a lot of different things that connect with a lot of different people."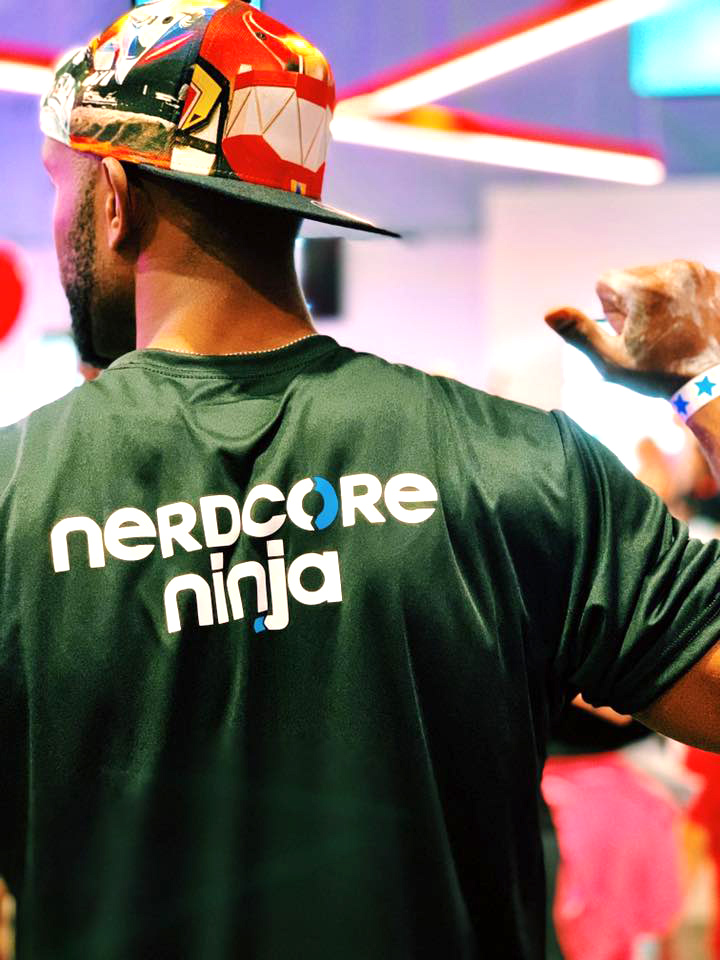 "He doesn't make music to be popular or make money," Chamblee explained. "He doesn't care what people think of his songs because his music is a reflection of himself, and he is unabashedly himself. That genuineness is why others relate; it's inspiring and infectious."
Aouad's music also provided him with the name he will use on American Ninja Warrior: Nerdcore Ninja.
He first applied to the popular NBC show in 2018—without ever having trained.
"Fitness has always been a priority because it's part of the overall wellness of a person, so I've always been active," he explained. "But, to be honest, I applied because I got tired of everybody saying I should, but I knew if I got picked that season, I would fall off the course for sure."
Aouad began training at a ninja gym in nearby Frisco and soon began participating in ninja competitions. Through the gym, he met other people who had competed on the show and began working with them after hours.
A few months later, Aouad drove up to Oklahoma City to be one of the people to test that year's official American Ninja Warrior course.
While this experience made his 2019 application much stronger, the show had to drastically cut its number of participants due to the pandemic.
"I wasn't going to submit this year because I hadn't really done any specific training," Aouad said. "However, I knew that if I didn't submit an application, I couldn't be picked."
Now he's training every chance he gets in order to be ready to shoot the show's first round: March 30 in Tacoma, Washington.
"I can envision myself hitting that buzzer," Aouad said. "The athlete in me is going to be competitive, but I also want to take it all in and enjoy as much of the experience as I can. At the end of the day, whether I win or whether I fall on the first obstacle, I will always be able to say I competed on American Ninja Warrior."