Wabash College is among the nation's first colleges to sign a new collective statement that sends a clear message about the qualities and characteristics the College most values in its recruiting practices during the coronavirus pandemic. By signing the statement, Wabash's Admissions Office hopes to relieve stress on prospective students and their families, and to promote equity in college admissions.
"Care Counts in Crisis: College Admissions Deans Respond to COVID-19," released by Making Caring Common, a project of the Harvard Graduate School of Education, provides guidance on self-care, academic work, service to others, family contributions, and extracurricular and summer activities.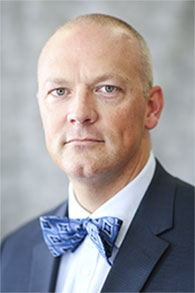 "We are living in an unprecedented time during which we are facing the challenges brought on by the coronavirus and a powerful international movement to end racism in all its forms and provide opportunities for all," said Chip Timmons, Dean for Enrollment Management at Wabash College. "Wabash is proud to join a select group of institutions promising to focus more on the lives of young people and less on endless lists of activities and accomplishments when evaluating applicants."
Specifically, Wabash and the Making Caring Common project underscore the following:
Self-Care. Wabash recognizes that many families are struggling to get by and that students are dealing with stresses of many kinds. First and foremost, Wabash encourages students to take care of themselves.
Academic Work. Dean Timmons said that academic work still matters during the pandemic, but recognizes that many students are facing obstacles that prevent them from optimal success. Wabash will assess academic achievements in the context of these obstacles. No student will be evaluated negatively because of his school's decisions about transcripts, absence of AP or IB tests, lack of access to standardized tests, or inability to visit campus.
Service and Contributions to Others. Wabash College values contributions to others and service during this time for those who are in a position to support others. The College is not looking for extraordinary forms of service or leadership during the pandemic. Wabash is looking for contributions that are authentic and meaningful, including contributions that respond to the many needs created by the pandemic.
Family Contributions. The College recognizes that many students have family responsibilities, including supervising younger siblings, caring for sick relatives, or working to provide family income that can impede their capacity to engage in school and other activities. Wabash understands that these responsibilities may have increased during the pandemic and views substantial family contributions as very important – students should report them in their applications.
Extracurricular and Summer Activities. No student applying to Wabash will be disadvantaged for not engaging in extracurricular activities or lost possibilities for summer involvement, including lost internship opportunities, summer jobs, camp experiences, classes, and other types of meaningful engagement that have been cancelled or altered.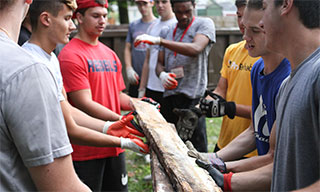 "In the past, we have always believed the best way for a young man to learn about Wabash is to visit," Dean Timmons said. "While we are offering limited visits in accordance with our College's health and safety guidelines, we know that many young men will not be able to travel to our campus. Our counselors stand ready to Zoom, Facetime, text, email, or chat with any young man or his parents with an interest in Wabash. By learning more about each other, we can determine the very best path forward for each young man."