Wabash College will celebrate the members of the Class of 2020 with virtual Commencement exercises on Sunday, May 17, at 2:30 p.m. The ceremony will be streamed live at www.wabash.edu/live, download the virtual Commencement program here.
President Gregory D. Hess will ring out the Class of 2020. One hundred seventy-eight degrees are scheduled to conferred in the ceremony.
One graduating senior, Artie Equihua, will be the only featured speaker at the virtual Commencement in keeping with a long-standing Wabash tradition.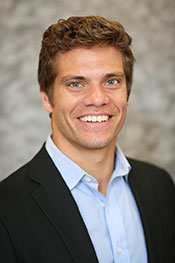 A native of Crown Point, Indiana, Mr. Equihua majored in biology and minored in chemistry and German, and was selected Phi Beta Kappa. He is member of Sigma Chi fraternity, where he served as president, and was active in the Global Health and Wabash Democracy and Public Discourse initiatives. A four-year member of the football team, Equihua also played Pvt. Joseph Wykowski in the Wabash Theater production of "Biloxi Blues." He is the son of Art and Annie Equihua of Crown Point.
Additionally, the invocation and benediction will be provided by Professor David Blix '70, and Dean of the College Scott Feller will present the winners of the Frank Hugh Sparks Award for All-Around Student Achievement and the John Maurice Butler Prize for Scholarship and Character.
College Registrar Jon Jump will read each graduate's name, while a photo and name graphic for each student will be displayed.
Wabash plans to hold an in-person Commencement honoring the Class of 2020, tentatively scheduled for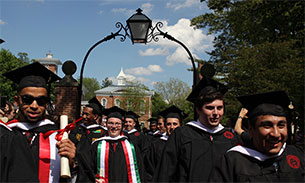 Homecoming Weekend, Sunday, September 20, 2020, should conditions allow.
In response to the COVID-19 pandemic this spring, Wabash transitioned to virtual classroom instruction by faculty to all students on March 16 and set this virtual Commencement in compliance with national and state restrictions on public gatherings. The College's administrative offices and facilities are managed by essential personnel on campus, while all other staff continue to work remotely.