Wabash College President Gregory D. Hess is stepping down at the conclusion of the 2019-20 school year to become the Chief Executive Officer of IES Abroad. IES Abroad provides premier study abroad and internship programs around the world. Hess was elected the 16th president of the College in 2013.
"It has been the opportunity of a lifetime to lead Wabash College over these last seven years, and I'm tremendously proud of what we have accomplished together," President Hess said. "The Wabash student experience is unique; it combines the timelessness of a liberal arts education with timely elements that prepare our students to outperform in the future. Those things — and an expectation to be gentlemen and responsible citizens — allow our young men to flourish throughout their lives."
Jay Allen '79, Chair of the Wabash Board of Trustees, announced that Dean of the College Scott E. Feller will serve as Acting President effective July 1, 2020.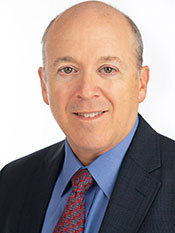 "Everyone at Wabash owes an incredible debt of gratitude to Greg and Lora for their service to and love of the College," Mr. Allen said. "When he became our president in 2013, he instituted what he called a 'West Coast Offense,' and that type of urgency was critically important as we navigated the rapidly changing landscape of higher education. He articulated a vision for Wabash and raised all of our expectations for the greatness of the College. We are grateful to Greg and Lora and wish them the best in their new endeavors.
"I am thrilled that Dean Feller has enthusiastically accepted the role as Acting President of the College," Mr. Allen said. "Scott and Wendy have been part of the Wabash community for over 20 years, and Scott's last six years as Dean of the College have demonstrated just how well-suited he is to lead Wabash College. Scott has been an integral part of both leading and executing our plans and will ensure a seamless transition of leadership for Wabash."
Under the leadership of President Hess, Wabash invested $24 million in new student housing as part of its residential life master plan, and widely expanded its academic offerings with new majors in Philosophy, Politics, and Economics (PPE) and Computer Science, to name a few. He also led the development of the College's WabashX co-curricular programs in Democracy and Public Discourse, Digital Media, Global Health, and the Center for Innovation, Business, and Entrepreneurship.
In establishing the Professional Development Office, President Hess invested in career services, internships, and graduate fellowship opportunities. In the last two years, the College's first-destination rates of its graduating classes were 100% and 99.5% within six months, more than 30 percentage points higher than the national average. In 2020, the Princeton Review gave Wabash number-one national rankings for its Alumni Network and Internship Program, and 22 Wabash men have received Fulbright Fellowships since 2014.
President Hess has also committed to the long-term financial health of the institution. He reduced the rate of endowment draw in each of his seven years, lowering it 1.2 percentage points. He was an architect of the Giant Steps Campaign, the largest comprehensive campaign in Wabash history that has to date raised $181 million toward its $225 million goal. He also helped secure the largest single gift in Wabash history — a $40 million gift commitment from Paul '75 and Betty O'Shaughnessy Woolls. The College boasts a best-in-class Annual Fund and Day of Giving.
President Hess has also led efforts to rebrand the institution and develop a comprehensive marketing strategy; completed a robust Campus Master Plan; and has begun program studies for the renovation of Lilly Library and the replacement of Sparks Center. The construction of a new $13 million Little Giant Stadium is in progress and will be completed in September.
"Lora and I have deeply enjoyed our years at Wabash," President Hess said. "We have built long and lasting friendships with the faculty, staff, students, alumni, parents and others who love the College. We leave here knowing that Wabash's trajectory is rising and irreversible, and that our values-based mission to educate the whole man, supported by exceptional student-centered teacher-scholars will thrive well into our third century."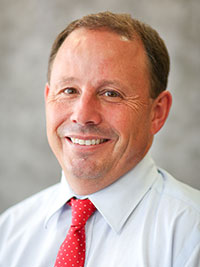 Dr. Scott Feller has served as Dean of the College at Wabash since 2014, and has spearheaded the College's ongoing efforts to expand its academic footprint, focus on student success, and improve operational effectiveness. Under his leadership and with a range of innovative retention initiatives, the College boasted an all-time record four-year graduation rate in 2019. He and President Hess helped secure funding to launch the Wabash Liberal Arts Immersion Program, which has dramatically improved the retention and graduation of students from disadvantaged backgrounds.
"I am humbled by the trust the Board has placed in me and look forward to continuing all of the good work underway at the College," Dr. Feller said. "The beauty of the strategic objectives we laid out seven years ago is that they are timeless and they exemplify our mission: we focus on the intellectual and personal development and success of each and every Wabash student. I have been excited to be a part of this work and look forward to continuing it in my new role."
In addition to his position as Dean of the College, Dr. Feller is the Lloyd B. Howell Professor of Chemistry. He joined the Wabash faculty in the chemistry department in 1998 after earning his B.A. from Willamette University and his Ph.D. from the University of California-Davis. He received the McLain-McTurnan-Arnold Excellence in Teaching Award in 2009 and served as Chair of Division I and Chair of the Chemistry Department.