Wabash College will add a 13th intercollegiate sport to its varsity athletics program when its men's volleyball team takes the court for the 2020-21 season.
President Gregory D. Hess made the announcement on Wednesday, saying, "Men's volleyball is growing at the high school and college level all across the country, and we are excited to be one of the first Indiana colleges to add it to our championship-caliber athletics program."
The National Collegiate Athletic Association (NCAA) has sponsored a national championship for Division III men's volleyball since 2012. There were 104 intercollegiate programs in Division III in 2019, which is nearly a 50% increase since 2016. There are at least 27 collegiate teams competing in Indiana's neighboring states.
"Volleyball is an excellent fit at Wabash College," said Matt Tanney, Director of Athletics and Campus Wellness. "Our scholar-athletes regularly compete for conference and national championships, and the addition of a 13th varsity program offers further opportunities and access to an outstanding experience at the College."
The sport is also growing at the high school level, too. In Indiana, there are 47 varsity teams competing in the Indiana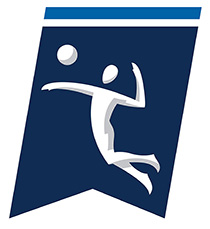 Boys Volleyball Coaches Association, and there are 228 high school programs for young men in Illinois.
"Men's volleyball continues to expand rapidly in Division III, and as one the few programs in Indiana to offer the sport, it mirrors several other distinctive programs at the College," Tanney added. "We look forward to our inaugural 2020-21 season."
A search for a head volleyball coach will commence immediately. A position description can be found on the College's website: https://www.wabash.edu/employment/
Wabash competes in the North Coast Athletic Conference (NCAC) and won league championships in football, indoor track and field, and outdoor track and field in 2018-19. The NCAC does not sponsor wrestling (Wabash placed ninth at the NCAA Championships) or men's volleyball, which means Wabash will seek conference affiliation elsewhere in the Midwest, just as it has for wrestling.