Wabash College has received an $800,000 grant from The Andrew W. Mellon Foundation to improve retention and graduation rates for all students with special emphasis on students from particular populations that have been historically disadvantaged in higher education.
The grant will build on the successful programs developed in a prior Mellon Foundation grant, which established the Wabash Liberal Arts Immersion Program (WLAIP).
"We are exceptionally proud to again benefit from the generosity of The Andrew W. Mellon Foundation to develop pedagogical practices and programs that will support all Wabash students, and especially those young men who have traditionally struggled to graduate on time at colleges and universities all across the country," said Wabash President Gregory D. Hess.
"The three cohorts of students who participated in the WLAIP demonstrated progress toward our aggressive goal of increasing substantially the graduation rates of students from underserved populations. With this new grant, we will build on the components that were the most successful for the benefit of all Wabash students, faculty, and staff."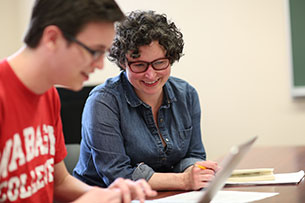 "Developing Student Success Leaders" consists of three parallel tracks focused on developing student and faculty leaders, and programs to support them.
Groups of students will be trained as peer-mentors, and will team with faculty to form a Student Success Leadership Team to support success for all students.
Wabash will recruit cohorts of faculty each year, who will commit to an intensive program of faculty development and to transforming a course identified as key to student success, e.g. a first-year seminar, a composition course, or an introductory course that Wabash's research identifies as a barrier to retention and graduation. The College will also invest in intensive faculty development to transform Wabash's academic advising system.
"We are fortunate to have faculty and staff at Wabash who are dedicated to success for all students, teachers who are willing to meet each individual where he is and to help him discover his purpose, and to push him beyond what he might have thought possible," said Dean of the College Scott Feller. "I am grateful that the Mellon Foundation will support the work of these teachers to better themselves and excited for the possibilities this opens up for our College to be a national model for enhancing student success."
The Student Success Leadership Team will continue to lead and assess the effectiveness of the College's innovative WLAIP, a program that brings to campus 30 students for an intense, month-long experience. WLAIP prepares motivated students from diverse economic, social, and cultural backgrounds for success, strengthens the College's infrastructure, increases retention, and improves the academic engagement of young men during the freshmen year experience. Students take a credit-bearing English composition course; build networks across the faculty, staff, and alumni; and develop study skills habits.
"The most visible success of the WLAIP program is the achievements of the students who have participated over the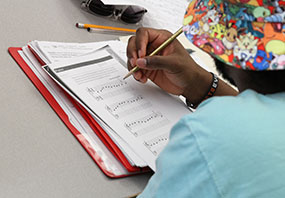 past few summers but for me the most exciting thing about the program is the way it has provided a test-bed for innovative teaching and mentoring," Feller added. "With the support of the Mellon Foundation, the lessons learned from WLAIP can inform all our work as teachers and mentors."
Wabash is committed to sharing what it learns from these innovative practices. "Dissemination and engagement with other liberal arts colleges is included as part of our plan, work that will be supported by partnering with the Wabash Center of Inquiry in the Liberal Arts," added President Hess.
The work on Developing Student Success Leaders has already begun, but will formally start with a new cohort of Wabash first-year students on July 1.