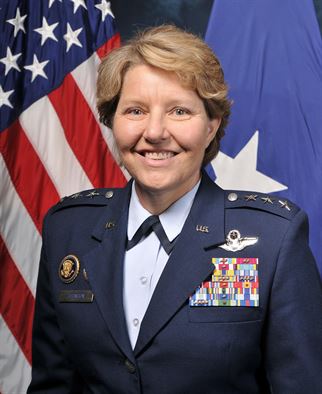 Wabash College welcomes United States Air Force Lt. General Michelle Johnson to campus this week. General Johnson will give a special Chapel Talk at 11:15 a.m. on Thursday, September 7 in Pioneer Chapel. Her talk titled, "Open To What Can Be," is free and open to the public.
General Johnson has been a true trailblazer in the United States Air Force. She received an appointment to the Air Force Academy and was a member of the second class of women to enroll there. She was a star basketball player at the Academy, a distinguished graduate, and received a Rhodes Scholarship to earn her master's degree at Oxford.
Her military career is distinguished, including service as Deputy Chief of Staff of intelligence and operations at NATO command. As a pilot, she has served as Squadron and Wing Commander. She was the first woman to rise to the position of Superintendent of the United States Air Force Academy — a post she has just left.
While on campus Johnson will meet with a number of student, staff, and faculty leaders.