Wabash College President Gregory Hess has announced the appointment of Roland Morin as the Director of the Schroeder Center for Career Development. Morin will also continue to lead the Center for Innovation, Business and Entrepreneurship (CIBE).
"Roland has an incredible passion for preparing young men for life after Wabash," said Dean for Professional Development Steven Jones. "He has demonstrated his affection for the College as a student, alumnus, adjunct professor, and staff member. Roland has extensive communications, marketing and professional connections with a proven depth of experience in the corporate, non-profit, and government sectors. Just as important, Roland is respected by the students and delivers great results."
Morin's new role com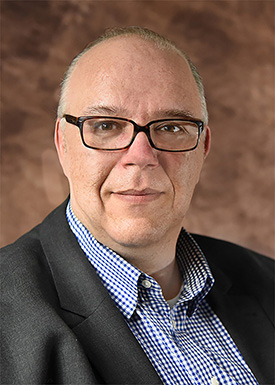 bines the great success of the Schroeder Center in preparing students for their post-Wabash lives with the College's continued effort to train students to be innovative leaders in business.
"It is an honor to continue to work with our outstanding students and help guide them along their path to success," Morin said. "I look forward to working with the strong team of professionals as we raise the bar on Professional Development for students at Wabash College."
Highlights of Morin's prior experience includes being Media Officer for Governor Michael Dukakis, Senior Vice President with Porter Novelli (Australia), Senior Vice President at Ketchum Worldwide, and Managing Partner & Founder with Innovate Consulting Group.
Wabash boasts nationally ranked career development programs. The Princeton Review rated Wabash's Schroeder Center the eighth best career center, and the College also boasts the nation's top-ranked Alumni Network.
"With the ever-changing need of employers we will continue to ensure that Wabash men are well positioned to present to hiring firms, fellowships, or graduate schools their strengths in critical thinking, problem solving, leadership, communication, and analytical skills, gained from their Wabash studies and additional training," Morin said.
Morin, a 1991 Wabash graduate, began his leadership of the Schroeder Center on August 21, 2017.