Wabash College continues to stand among the finest institutions nationally for undergraduate education by the Princeton Review in its annual college guide.
Inclusion in the Princeton Review's "Best 382 Colleges" means that Wabash ranks among the top 15 percent of 2,500 U.S.-based four-year colleges. The review includes detailed profiles of the best schools with rating scores in eight categories. Wabash received an overall academic rating of 96 with scores of 97 and 99 in the categories associated with teaching faculty interest and accessibility.
In addition, the Princeton Review's college guide includes lists of top-20 schools in 62 categories, which are based on surveys of 130,000 college students collected during the 2016-17 academic year.
Wabash ranked in the top-20 in nine categories overall.
The liberal arts college for men consistently gets high ratings for its faculty, including No. 4 for the "Most Accessible Professors" and No. 17 for "Best Classroom Experience." Students cited a strong relationship with top-notch faculty, whose personal attention pushes them academically, sharpening critical thought, and supporting the development of a wide-ranging educational experience.
"Today is the start of n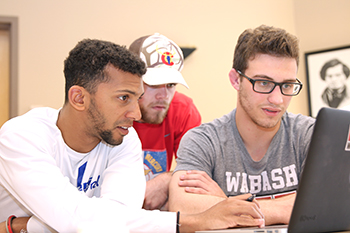 ew faculty orientation at Wabash, and I welcomed the newest members of our faculty by telling them about the community they have now joined — a community that values close student-faculty relationships and places the classroom experience as its highest priority," said Wabash President Gregory D. Hess.
Wabash also earned recognition for "Best-Run Colleges" (No. 16) and a place where "Students Study the Most" (No. 19).
"Certainly part of what makes the Wabash community so special is the strong relationship between students and faculty, inside and outside the classroom, with the dedication of Wabash faculty to student education and experience showing through in these rankings," said Senior Associate Dean of the College Todd McDorman. "I am proud of my colleagues for their commitment to Wabash students and pleased to see them recognized for their efforts."
The College's Schroeder Center for Career Development received high marks for its efforts, ranking No. 1 in nationally in "Best Alumni Network," and No. 3 in "Best School for Internships" to go with a No. 8 placement in "Best Career Services."
"Before freshmen take their first class, we work with them on a professional resume and LinkedIn profile. Our peer career advisors spend more than 100 hours per week providing one-on-one career support, helping their peers polish cover letters and prepare for interviews, so it's rewarding to see their work noticed and reaffirmed," said Jacob Pactor, Director of the Schroeder Center for Career Development. "Our alumni network is the best – they show up for everything: mock interviews, career advice, internship and employment opportunities, and they always have a reassuring story about a time they overcame a setback."
Wabash was named one of the top institutions in the Midwest and is listed among the top-50 "Colleges That Pay You Back" — a national designation that takes into account factors like career placement, financial aid, and career earnings following graduation.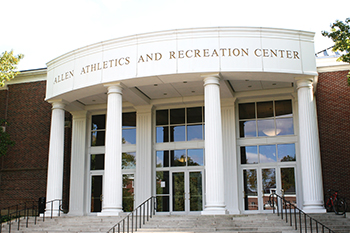 Among the other top-20 rankings, Wabash ranked No. 6 in "Everyone Plays Intramural Sport," and No. 6 in "Best Athletic Facilities."
"We are fortunate to have a spirited student body and staff who make fitness and competition a cornerstone of their daily routine," said Director of Athletics Greg Shaheen. "Our facilities serve that passion well and we are humbled by this recognition."
Wabash has been featured in every edition of the Princeton Review's college guide since the service was established.