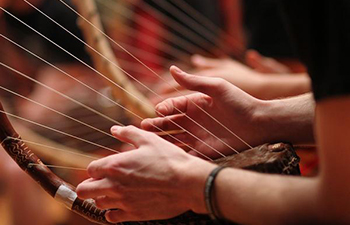 Wabash College's Wamidan Ensemble will present their 17th annual concert of music from around the world, on Wednesday, April 5, in Salter Concert Hall in the Fine Arts Center.
Lead by interim director, Jamil Jorge, this year's program includes two original pieces for xylophones and adungus, a medley of West African drum rhythms, Bob Marley's "Three Little Birds" on steel drums, Indonesian kecak, and a cover of "Bara" by the Malian band Group Bwazan.
The concert is free and open to the public.