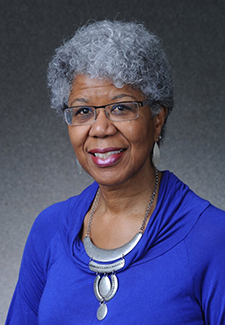 Renowned scholar Brenda J. Allen will present the Brigance Forum lecture at Wabash College in Korb Classroom, Fine Arts Center at 8 p.m. on Monday, March 27. The title of her talk is "Ethical Communication and Diversity in Higher Education."
Allen is Vice Chancellor for Diversity and Inclusion and Professor of Communication at the University of Colorado, Denver. She specializes in inclusion and diversity, particularly in workplace settings. In 2010, she published her book, Difference Matters: Communicating Social Identity, to help readers engage in more humane communication practices. The book has been praised for its illuminating examples, direct style of prose, and practical guidance.
Allen has been recognized with numerous awards for her teaching and leadership, most recently, receiving the 2016 Leadership in Higher Education Award from the Faculty Council of the University of Colorado system. Outside of teaching and research, Allen has worked with numerous organizations—from university athletic departments to legal societies to medical schools—to help institute more inclusive hiring practices and organizational cultures.
Her talk is free and open to the public. A reception will be held following her talk in the Littell Lobby in the Fine Arts Center.