A Crawfordsville, Indiana native with 25 years of experience in higher education is returning to her hometown to serve Wabash College as its Chief Financial Officer. President Gregory D. Hess has appointed Kendra A. Cooks to lead the College's Business Office after a national search that began last fall.
Cooks will replace Larry B. Griffith, who is retiring at the end of the academic year, and will begin her service on May 1.
"We were blessed to have a large pool of exceptionally well qualified candidates, and Kendra Cooks stood out because of her experience at Purdue University and the University of North Carolina at Charlotte," President Hess said. "In her previous roles, she has provided strong leadership, change management, and strategic problem solving. We are excited to have her on our leadership team."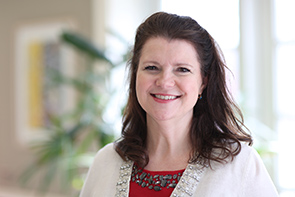 "I am honored to be joining the Wabash family at a pivotal time in the College's history," Cooks said. "The opportunity to work closely with the students, faculty, and alumni, alongside an exceptional leadership team, to set the College's future course is a once-in-a-lifetime opportunity."
Most recently, Cooks served as the University Comptroller at Purdue University, where she directed the strategic and operational activities of the Comptroller's Office, which includes 100 employees. She was responsible for accounting and financial reporting, cost accounting, payroll and tax management, bursar and collections operations, global support services, risk management, property accounting, internal control, and the business office for student organizations.
Cooks is a native of Crawfordsville and graduated from Crawfordsville High School. She received her bachelor's degree in Financial Planning and Counseling and her master's degree in Management from Purdue University. She is a Certified Public Accountant, and is working toward a PhD in Higher Education Administration. "I am happy to be returning home and combining my passion for higher education with a love for my hometown roots, and look forward to this incredible opportunity," she said.
From 2008 through 2014, Cooks served as the University Controller for the University of North Carolina at Charlotte. In that role, she directed the administrative and operational activities of the Controller's Office, including a staff of 60 employees. The office is responsible for accounting and financial reporting, disbursements, tax management, bursar operations, collections, business process management, e-commerce, and compliance.
She previously served Purdue University as Assistant Comptroller (1998-2008), Unrestricted Fund Accountant (1997-1998), Business Manager for the Department of Mathematics, Statistics, Earth and Atmospheric Science, and Computer Science (1995-1997), and Accountant and Sponsored Programs Administrator (1992-1994).
"President Hess, the trustees, and the leadership team have a vision for the future that supports the exceptional culture of the College, while strategically adopting the right changes to achieve its needs," added Cooks. "I can't wait to be part of developing the strategy to achieve that vision."
Cooks will serve as a Special Assistant to President Hess beginning May 1, and will assume the responsibilities of the Chief Financial Officer starting on July 1.