Visiting Artist Series brings filmmaker Stacey Steers to campus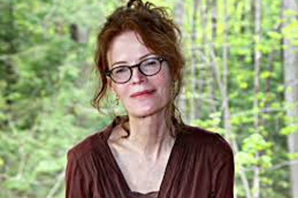 CRAWFORDSVILLE, IN – The Wabash College Visiting Artist Series hosts FILMS ON PAPER, an evening with animation filmmaker Stacey Steers at 7:30 p.m. on Thurs., March 23, in Korb Classroom in the Fine Arts Center.
Steers will present her films along with a discussion of her labor-intensive practices. Her films are created from thousands of handmade works on paper, whether collages or individually-painted drawings. Her process is both labor-intensive and intuitive. She spends several years creating artwork for each film, typically eight distinct, unique images for every second of animation. Over time, these images become a formal record of an ongoing and obsessive engagement with an original idea, through all its transformations. Steers' films embody the transitory, unpredictable nature of experience.
Steers is known for her process-driven, labor-intensive films composed of thousands of handmade works on paper. Her recent work employs images appropriated from early cinematic sources, from which she constructs original, lyrical narratives. These films investigate the nature of longing, and explore the ways desire provokes and mediates experience to create meaning.
Steers' animated short films have screened throughout the U.S. and abroad, and have received numerous awards. Her work has shown at Sundance Film Festival, Telluride Film Festival, New Directors New Films (New York), MoMA, and the National Gallery of Art (Washington, D.C.) among many other venues. "Edge of Alchemy" is the epitome of Steers' unique vision of collaged re-examination animations, an uncanny way to carry on in the great tradition of surrealist cinema.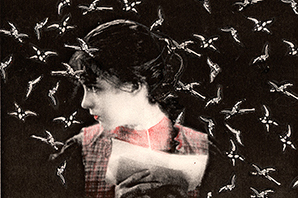 Recently, Steers has expanded her work to include collaborative installations that join invented, three-dimensional production elements with film loops, creating an entirely new context for experiencing her films. Steers' installations have been exhibited at the Corcoran Gallery, (Washington, D.C.), the Denver Art Museum, Hamburger Kunsthalle in Germany, and many other venues.
Steers is a recipient of major grants from the Guggenheim Foundation, Creative Capital, and the American Film Institute.
The presentation will last approximately 90 minutes with a Q&A session and reception following in Littell Lobby. Steers' appearance is made possible, in part, with support from the Tippecanoe Arts Federation, the Indiana Arts Commission, and the National Endowment for the Arts, a federal agency.
Tickets are free, but required, for Visiting Artist Series events. Reserve your tickets online at www.wabash.edu/boxoffice or by phone 765-361-6411. If not sold out, tickets will also be available at the box office window.