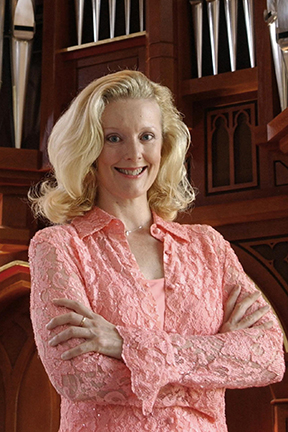 The Wabash College Music Department invites the public to the 17th annual Roger H. Ide Organ Recital at 7:30 p.m., Wednesday, Feb. 15, in Pioneer Chapel.
Janette Fishell, will play this year's recital on the College's restored 1935 3-manual, 28-rank Aeolian/Skinner Pipe Organ. She is chair of the organ department at the Indiana University Jacobs School of Music.
The Roger H. Ide Organ Recital is funded by a bequest from Dr. Roger Ide, Wabash Class of 1959, who served as the Wabash College organist while he was a student. The memory of that experience was such a pleasant one for Dr. Ide that he chose to perpetuate the music with a gift that makes it possible to enjoy organ recitals annually.
The concert is free and open to the public. No ticket required. A reception will be held immediately following the concert. For more information contact Professor Peter Hulen at hulenp@wabash.edu