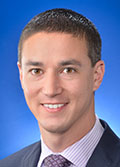 Jonathan R. Haug '00 is Assistant Treasurer at Eli Lilly and Company. Jon leads a global team responsible for Eli Lilly's Global Treasury activities including capital markets, cash and investment management, treasury operations, foreign exchange & interest rate hedging, and treasury related reporting and accounting. Jon is also active in tax policy matters for the Company. Since joining Eli Lilly directly from Wabash, Jon has held various financial roles within the Company. Since graduating Jon has been actively involved with Wabash Career Services, hiring graduating seniors, sponsoring internships, and providing career related coaching to students. Throughout his Lilly career, Jon has been instrumental in recruiting, coaching, and developing more than 20 graduating Wabash men. Jon has a MBA from the Kellogg School of Management and a law degree from the Northwestern University School of Law. He resides in Indianapolis, IN with his wife Amy and their three children. They are parishioners at Christ the King Catholic Church.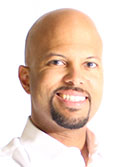 David C. Woessner '01 is a Principal with the P3 Group and co-leads P3's Strategy Consulting Practice while heading up business development, marketing, and sales across the Americas. He is focused on building P3's strategy and management consulting capabilities with a particular focus on global mergers, acquisitions and divestitures, industrialization and technology topics. He is an expert in leading and managing transformative global programs and initiatives with senior client executives having worked on multiple divestitures and integrations in the manufacturing, aerospace, and technology sectors. During his time in business and graduate school, David served as National Treasurer of the National Society of Black Engineers while also coaching basketball at the high school level. He is currently a volunteer coach with Powerstroke Athletic Club in Detroit, MI. He also serves on the Society of Automotive Engineers (SAE) Foundation leadership committee, the SAE Industry Leadership Coalition and is a member of the Detroit Athletic Club. Since graduating, David has supported both of his alma maters: Wabash and Georgia Tech. Since 2001, David has been active in recruiting and speaking to high school students interested in Wabash via programs such as the Top 10 or Boys State campus visits. He previously served on the Georgia Tech Young Alumni Council. If elected, his intent is to focus on student recruitment and strengthening regional alumni associations.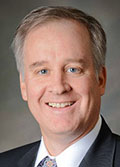 Steven M. Badger '87 is a lawyer in Indianapolis and focuses his practice on business litigation, media law, and appeals. Steve is also a registered civil mediator. Steve serves as President of the Indianapolis Association of Wabash Men and is a co-leader of the Zionsville WABASH Day activities. Steve's community service has centered around education, including as a member of the Indiana Supreme Court's Commission for Continuing Legal Education, as a former board member of the Stacey Toran Foundation and as a mentor and advisor in the Indianapolis Public Schools. Steve is also active in the Indiana State Bar Association, including as an officer and governing board member. Steve, his wife Kari and their three children live in Zionsville, Indiana. If elected, Steve would strive to help the College and its alumni maintain their close connection. The strong bond among alumni, and between alumni and the College, is in Steve's view one of Wabash's greatest strengths. That bond has many facets, including mutual support through the Office of Career Services, recruitment of new students, and engaging activities involving alumni, students, faculty, and staff.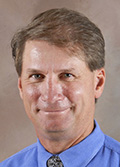 Timothy E. DeLong '86 is Senior Vice-President, and Managing Director for the North American Whiskey business at Brown-Forman, where he has been for the past ten years. Prior to that, Tim worked at Procter & Gamble. He has a masters degree from Purdue University. Tim has been active in two regional alumni associations (Cincinnati and Louisville), and is actively engaged in the local community, currently serving as President of the Anchorage Trails Association as well as Brain Injury Alliance of Kentucky. In the past, he has been on the Board for the Anchorage Civic Club, Treasurer of Owl Creek Country Club, and on the DuPont Manual High School SBDM. Tim, his wife Kristin and three daughters, Nicole, Courtney, and Olivia live in Louisville, KY.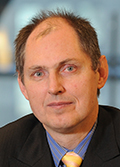 Arthur J. Howe '82 founded Howe Law LLC and practices in complex business litigation in Chicago. In 2014, for the second year in a row, his peers elected him as one of the top 100 lawyers in Illinois. Art is leading initiatives to encourage Wabash students to compete for nationally recognized scholarships like the Fulbright (where the Dannies are beating the Little Giants 40-0 over the last 10 years). To that end, Art has funded summer internships at the Schroeder Career Services Center to research available fellowships and promote them among Wabash students. Art serves on the Lilly Scholar selection committee, regularly represents Wabash at college fairs and refers young men to Wabash, and actively assists Coach Corcoran to recruit student-athletes to play lacrosse at Wabash. He is a long-time Career Services volunteer. In his first term on the NAWM board, Art has co-chaired the Recruitment Committee, which assists Admissions and publishes the Spreading the Fame email newsletter. He has also worked to increase the number of alumni who give to the College, especially among Lilly Scholars. Art attended the London School of Economics and Duke Law School. He and his wife Kathie live in Chicago.