The 120th Monon Bell Classic will be televised nationally by AXS TV, marking the ninth time the network will provide live, high-definition coverage of the storied rivalry game. Wabash and DePauw will square off on November 16 at DePauw's Blackstock Stadium.



Launched under the vision and stewardship of entrepreneur Mark Cuban, AXS TV is the premier destination for live events, breaking news, and as-they-are-happening trends in the worlds of pop culture, music, fashion, and entertainment. The network has televised the last seven Wabash-DePauw contests (2006-12) and also covered the 2003 game.

"AXS TV has a long-standing relationship with these two great schools and, in turn, they have given our viewers some unbelievable games," said Cuban. "I don't think there is another rivalry in college football that is as even as this one so, every single year, this game really means something to these kids who play their hearts out for that bell."

Again this year, as they have in the past, alumni and friends of the two colleges will gather on game day for telecast parties across the nation. They were held in more than 60 cities last year.

"People who have been around this rivalry for a long time realize that the partnership with AXS TV and the quality coverage they deliver has redefined what it is to watch the Monon Bell Classic on television," said Wabash's Jim Amidon. "The reach of the network has also made many people who were previously unfamiliar with our colleges and the series aware of this great annual tradition the schools share, and of the nationally recognized educational experiences Wabash and DePauw offer their students."

"If you can't be at Blackstock on game day, you'll be just as close to the action if you tune in to AXS TV," says Ken Owen '82, executive director of media relations at DePauw. "The quality of their work is breathtaking, and they have taken coverage of this game, which has been seen on ABC and ESPN2 in years past, to new levels. It's a joy to work with Darrell Ewalt (executive producer of sports for AXS TV) and his crew and bring this terrific rivalry to the 41 million homes and sports bars across America the network reaches."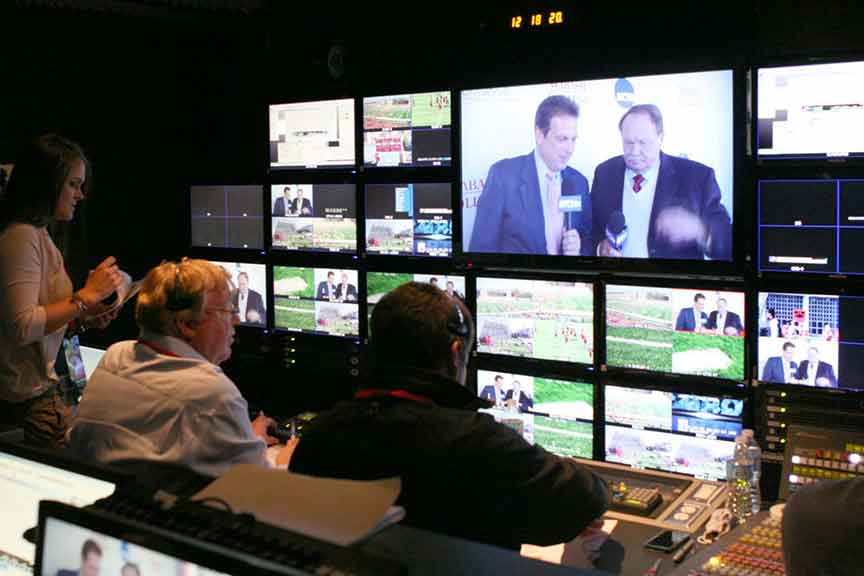 The largest independently owned and operated network, AXS TV was developed by Cuban and General Manager Philip Garvin. The network partners include Mark Cuban, AEG, Ryan Seacrest Media, and Creative Artists Agency (CAA). AXS TV is available in the U.S. via AT&T U-verse, Charter, Comcast/Xfinity, DIRECTV, DISH Network, Insight, Suddenlink, Verizon FiOS, and other TV providers.

AXS TV can be found online at www.axs.tv, on Facebook at facebook.com/axstv and on Twitter at axstv.
DePauw and Wabash first met on the gridiron in 1890. In 1932, a locomotive bell from the Chicago, Indianapolis, and Louisville Railroad Company, also known as the Monon Line, was donated and became the winner's trophy each year. Wabash leads the all-time series 57-53-9 and has won the last four clashes.

All 119 games to date are commemorated in video vignettes known as "Monon Memories," which were created by Owen using rare video clips and photographs.

This year marks the 27th time the historic rivalry has been televised.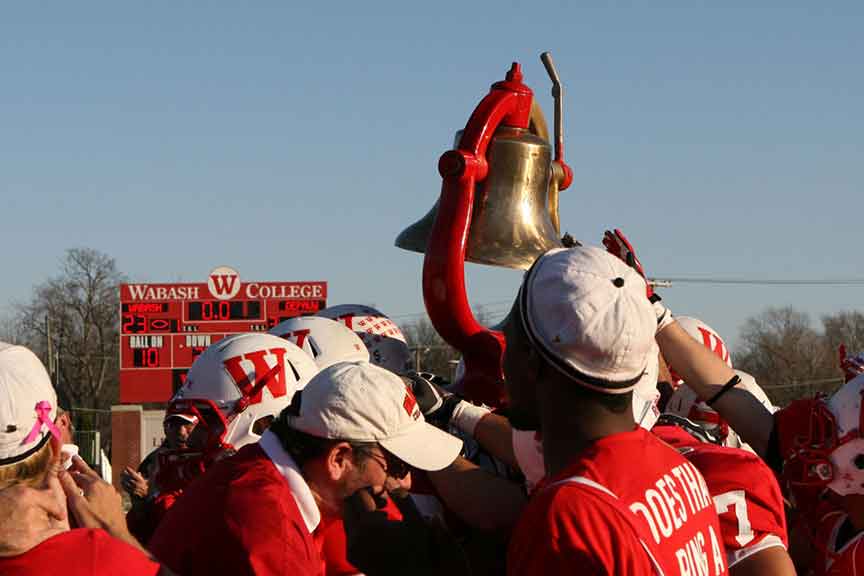 The Monon Bell Classic was voted Indiana's best college sports rivalry by fans of ESPN, and is noted in the DVD collection, ESPNU Honor Roll: The Best of College Football, as one of the nation's best annual clashes. The Monon Bell was featured on CBS' Sunday Morning and has twice been featured in Sports Illustrated. The annual DePauw-Wabash clash is also detailed in Rites of Autumn: The Story of College Football, a book by Richard Whittingham.