Wabash College welcomes several international scholars and visitors to campus each year. The International Center often helps coordinates certain immigration details of the visit, and Amy Weir is happy to help with any questions prospective international scholars and visitors might have.
If you are thinking of applying to a job opportunity at Wabash College, please also see some of the helpful information related to working at the College and living in the Crawfordsville, Indiana area by visiting these webpages:
Wabash College International Center
For any questions or concern, please direct to: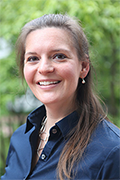 AMY R. WEIR
Director of International Programs
Email: weira@wabash.edu
Phone: 765-361-6078
Office Hours: 8:00 A.M. – 5.00 P.M., Monday – Friday
Location: The International Center, located at 512 W Wabash Avenue.