Wabash College is a J-1 Exchange Visitor program sponsor. J-1 status can allow Exchange Visitors to participate in a wide variety of activities because there are many categories available.
The College is able to bring J-1 Exchange Visitors to campus from around the world in the following categories to engage in educational activities:
Each year, the College hosts Foreign Language Teaching Assistants (FLTAs) for the Department of Modern Languages & Literatures, and we also welcome visitors to campus to explain their research, perform their music, create art, perform research, etc.
The International Center is a resource for J-1s who are visiting Wabash College's campus. If you have questions about applying for a J-1 visa stamp, understanding the J-1 regulations, ensuring you have the required health insurance, or about the applicability of the Two-Year Home Residency Requirement (also called "212e"), please address those questions to Amy Weir at weira@wabash.edu.
Wabash College International Center
Please direct any questions or concerns to: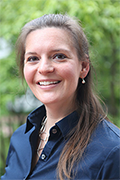 AMY R. WEIR
Director of International Programs
Email: weira@wabash.edu
Phone: 765-361-6078
Office Hours:
8:00 A.M. – 5.00 P.M., Monday – Friday
Location:
The International Center,
512 W Wabash Avenue.