Wabash College is located in Crawfordsville, Indiana, which is 45 miles northwest of Indianapolis and 140 miles southeast of Chicago. If you are driving to campus, Wabash is easily accessible from Interstate 74 and U.S. 231. We also provide transportation from the Indianapolis International Airport.
Crawfordsville, a community of 20,000, is home to the Ben Hur Museum, the Old Jail Museum and the Lane Place Antebellum Mansion. Shades State Park and Turkey Run State Park are both within 30 minutes of campus and feature ravines and beautiful natural landscapes with opportunities for hiking and canoeing.
LODGING
HOTELS
Best Western Plus, 2600 Industrial Blvd. 765-307-3999
Comfort Inn, 2991 N. Gandhi St., 765-361-0665
Days Inn, 1040 Corey Blvd, 765-362-0300
Hampton Inn and Suites, 2895 Ghandi Dr. 765-362-8884
Holiday Inn Express, 2506 Lafayette Ave, 765-323-4575 or 1-888-Holiday
Knights Inn, 1020 Corey Blvd., 765-361-8800
Rodeway Inn Conference Center, 2500 N. Lafayette Rd, 765-362-8700
Super 8, 1025 Corey Blvd., 765-364-9999
Turkey Run Inn, 23 miles south on S.R. 47, 765-597-2211
BED & BREAKFAST
Yountsville Mill Inn & Garden (B&B), 3941 W. Old Mill Rd. Crawfordsville, 765-307-7565
Cabins & Candlelight (B&B), 7295 N 1100 E, Colfax, 800-864-6717
Vintage Reflections (B&B), 125 W. Main Street, Ladoga, 765-942-1002
The Queen & I Bed and Breakfast, (B&B), 2710 East State Road 32, Crawfordsville, 765-918-4677
His Harvest Home (House Rental), 1404 E. 150 S., Crawfordsville, 765-376-9801
CAMPING
KOA Kampground, 1600 N Lafayette Road, Crawfordsville, 765-362-4190
Lake Waveland Park, State Road 47 S, Waveland, 765-435-2073
Shades State Park, 7751 S CR 890 W, Waveland, 765-435-2810
Sugar Creek Campground, 841 W. 83 N, Crawfordsville, 765-362-5528
DIRECTIONS
Wabash is conveniently served by Interstate 74 from the east and west, and U.S. 231 from the north and south. For maps, click on the "Google Maps" image below to go directly to a map of the Crawfordsville area.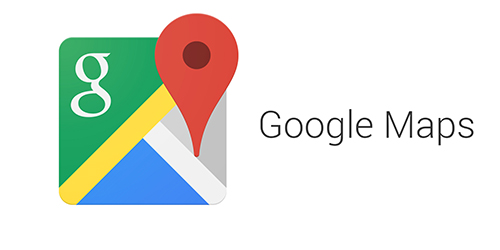 Helpful Links:
Virtual Tour
Take a digital tour of campus, see what goes on inside our buildings, and learn about some of the unique features of a Wabash Liberal Arts Education.
Downloadable Campus Map
A map of the campus in PDF format is available for download and printing. To view the map you must have Adobe Acrobat Reader.
Indiana Tourism
The official Web site of the Indiana Division of Tourism has more information about Indiana, resources for planning a trip to the state, and the origination of the term "Hoosier."
Montgomery County Visitors Bureau
The official Web site of the Montgomery County Visitors and Convention Bureau has more information about Crawfordsville and planning a trip to the city.