Liberal Arts Plus
Transportation
Wabash Democracy & Public Discourse (WDPD) has embarked on a major project to better understand community concerns over transportation issues in the Crawfordsville area.
We have scheduled two community conversations for the Spring of 2018:
Transportation in Crawfordsville: A Community Conversation
Crawfordsville Public Library
April 3, 2018 (6:30-8:30 p.m.)
April 5, 2018 (6:30-8:30 p.m.)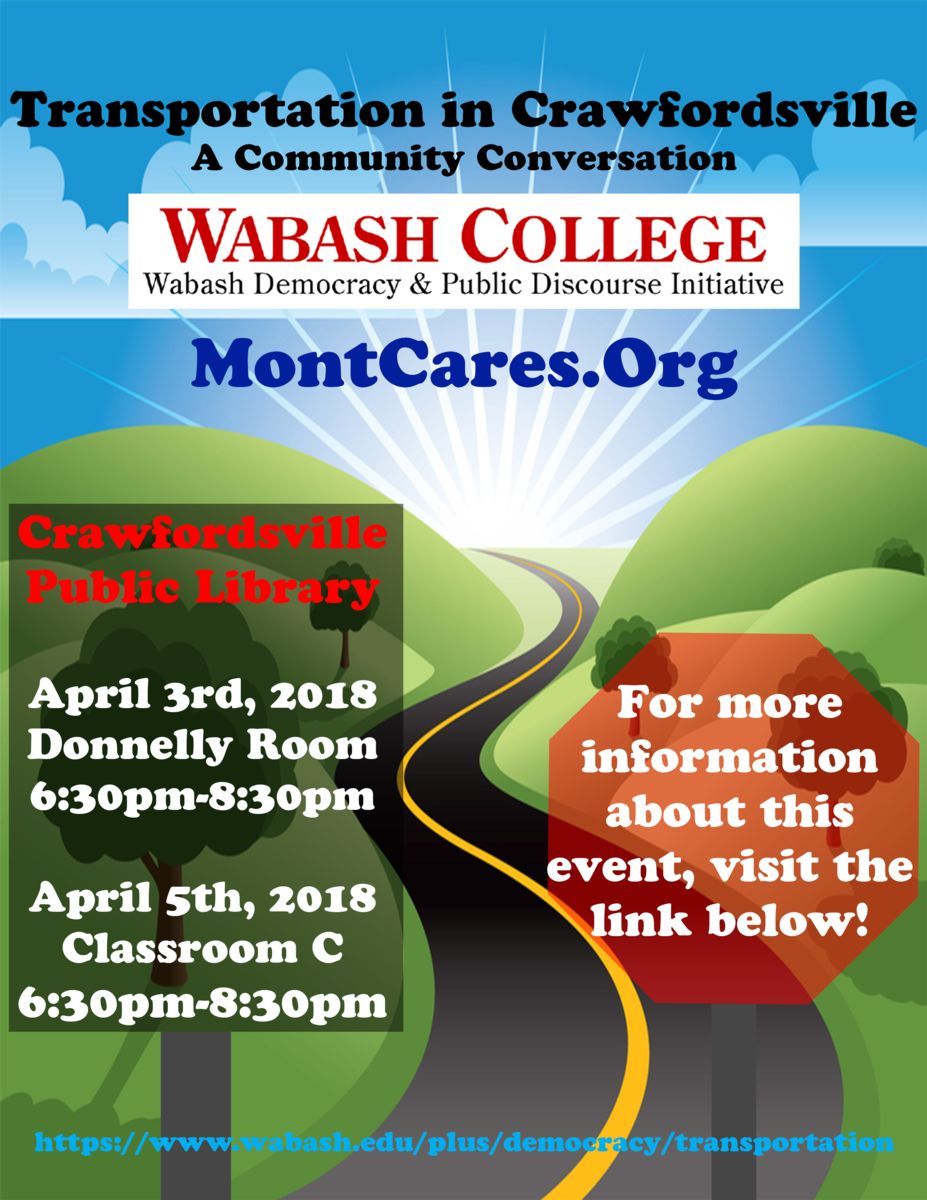 ---
How to Get Involved
WDPD Democracy Fellows are currently conducting focus groups and finalizing the logistics for the community deliberation on transportation issues. If you have questions or comments about this project, please reach out to any member of the project team, any Democracy Fellow, WDPD's Program Coordinator, or contact us at WDPD@wabash.edu.
Check this page for updated information the WDPD Transportation Issues project.
---
WDPD's Transportation Issues Project Team:
Artie Equihua '20, Democracy Fellow
Marlon Lewis '20, Democracy Fellow
Michael Lumpkin '18, Senior Democracy Fellow
David Segovia '19, Democracy Fellow
Deonte Simpson '18, Senior Democracy Fellow