Parents
The Wabash Mission
Wabash College educates men to think critically, act responsibly lead effectively, and live humanely.
Think Critically:
Small classes (average of 13) and a low student to faculty ratio (11-1), combined with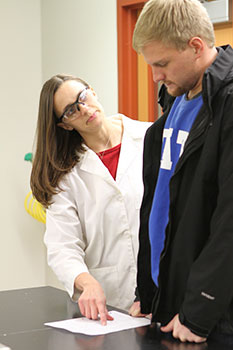 courses taught in seminar style, require students to actively participate in classroom discussions. They must see the world and its problems through different lenses and they must carefully articulate a position, orally and in written form.
Researching problems, articulating solutions, and defending arguments develop confidence in students, who learn to think on their feet, listen carefully, and communicate effectively.
Near the end of their time at Wabash, all seniors must pass oral and written comprehensive exams. Students must demonstrate critical thinking skills as they pull together all of the threads of their liberal arts experience, and articulate their understanding of their major field of study and its relation to the liberal arts.
Act Responsibly:
Wabash students are governed by a single rule of conduct, the Gentleman's Rule: "The student is expected to conduct himself, at all times, both on and off the campus, as a gentleman and responsible citizen."
Wabash trusts its students and treats them as adults from their first day on campus. Students govern their own lives and learn to govern one another through these intense learning and living experiences.
They are taught very early on that with freedom comes responsibility. Students are responsible for their own education — they choose the courses and activities that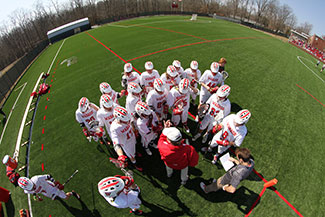 interest them and about which they are passionate. With advice from faculty and staff, they choose their own path through Wabash and must put in the hard work to achieve success.
Lead Effectively:
The student life staff at Wabash College takes a highly personalized approach when working with students. Therefore students must learn leadership skills that allow them to work effectively in groups with other similarly smart, confident, and talented young men.
The Student Senate oversees a budget of more than $350,000 and students alone determine how that budget is allocated. More than 75 recognized student organizations can receive funding from Student Senate, and officers in those clubs are responsible for presenting, managing, and defending their budgets.
Students who live in fraternities take responsibility for the cleaning of their chapter houses, hiring cooks, and running most aspects of a 70-person living unit.
Live Humanely:
As students, Wabash men are taught — in their first few days on campus — that they will be participating members of a greater community. Every Wabash freshman is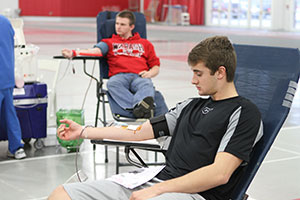 matched with a local school, non-profit, or church for an afternoon of community service. Many of those freshmen continue to work with those agencies after that first week on campus.
One of the largest student organizations on campus is Alpha Phi Omega, a national service fraternity. At Wabash, APO does a number of fund-raisers each year with all proceeds going to local charities and non-profits, and it also has several events that target youth in the community.
About half of Wabash's athletic teams have formal outreach programs for local youth, including in-school reading programs, youth sports clinics, and tutoring. Wabash students also direct several community outreach programs, including College Mentors for Kids and Best Buddies. These after-school programs bring young children to campus for mentoring, bonding, and study activities. Wabash men are often the most positive role models in the lives of these children, and the bonds they form endure long after Wabash men have graduated. (Wabash won national Chapter of the Year honors with College Mentors for Kids a few years ago.)
Formal, co-curricular initiatives have been established in Democracy and Public Discourse and Global Health. Both initiatives enable students to have a significant impact on the local community through facilitation of deliberative conversations on important issues like substance abuse and sustainability and through internships with the local free clinic and health department.