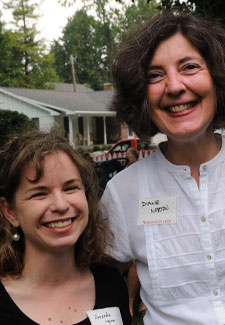 The Wabash College Music Department will present its first program of the academic year at 4 p.m., Sunday, August 30, in Salter Hall in the Fine Arts Center.
Amanda Ingram and Diane Norton will offer an exploration of music for recorder, piano, and harpsichord from a variety of musical sources spanning three centuries. Representative composers include George Frideric Handel, Arcangelo Corelli, Hans Martin Linde, and Robert Carr.
Ingram and Norton have been performing together for the past five years. In addition to music department events, the musicians have performed at art openings, the community Holiday Concert, and the dedication of the Crawfordsville Public library.
Ingram serves as Assistant Professor of Biology at Wabash College. Norton is Circulation Supervisor and Music Collection Coordinator in the Lilly Library, as well as an instructor of piano.
Join us for a musical voyage on Sunday. The program is free and is open to the public.