At the start of every new year, the Allen Center fills with students and faculty alike who have resolved to get fit in the new year. Thanks to the folks at the Schroeder Center for Career Development, Wabash students can get financially, as well.
The Schroeder Center, in cooperation with the LEAD Program and the Indiana Secretary of State's office, invites students to participate in "Financial Fitness," a dinner and program designed to help you learn important strategies for personal finance.
Financial Fitness will take place on Thursday, January 29 at 7:00 p.m. The event is free and includes dinner, but you must RSVP through WabashWorks no later than Tuesday, January 27.
"The goal of the event is to help all students — not just seniors — learn strategies of personal finance, so they can plan for their own financial future," said Schroeder Center Director Scott Crawford.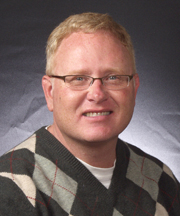 Financial Fitness will be staffed by a host of Wabash alumni and representatives from Secretary of State Todd Rokita's office.
"We'll be covering topics like the basics of investing, 401K's, home loans, the importance of building good credit, bargaining for benefits, and charitable giving," said Crawford. "We will even cover the dangers of financial fraud.
"Students are invited to bring along their significant others, too."
The alumni participating represent investment firms, financial planners, banks, and corporate finance. Following an opening talk by Dave Knott '69 on the importance of financial planning, students can participate in any of three simultaneous and repeated breakout sessions. A networking reception will follow and the Secretary of State's office will give out a number of planning tools and games.
Alumni participants include:
John Reuter, Raymond James, Indianapolis
Steve Marcou, financial planner, Indianapolis
Chad Cleaver, Driehaus Investments, Chicago
Michael Mack, Edward Jones, Indianapolis
Brandon Peacock, Fountain Trust Loan Officer, Crawfordsville
Kyle Foyer, Allegient Investment Group, Indianapolis
Mike Hodges, Vice President and Corporate Treasurer, Biomet, Warsaw, Indiana
Lou Fenoglio, Smith Barney, Lafayette
Jeff Dickison, Mortgage Loan Originator with Fifth Third Bank, Indianapolis
Dave Knott, AXA Advisors, Lafayette
Melanie Woods, Investor Education Coordinator with the Indiana Secretary of State's office