Entrepreneurial Spirit: Charles Crowley '70
• April 10, 2008

Share:
WM asked 18 Wabash entrepreneurs:
What's the most important thing you know about being an entrepreneur?
What should Wabash be doing to instill this "entrepreneurial spirit?"
A Different View of the Same Problem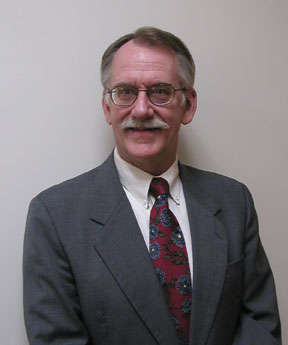 For more than a decade as executive director of Urban Communities Association of Minneapolis, Charlie Crowley made sure his fellow human beings were cared for by helping to provide a nursing center for the poor and homeless, inner-city child care, and English language classes for refugees.
Last summer Crowley joined Metro Work Center, Inc., a non-profit that provides day training to adults who are developmentally disabled. He is also the founder of Twin Cities Community Voice Mail, a service that provides voice mail for the homeless so they have a callback number when applying for jobs and housing.
But Crowley's first social service job at the Opportunity Industrialization Center (OIC) introduced him to a mentor and a key to Crowley's own view of social entrepreneurism: Rev. Dr. Leon Howard Sullivan, founder of OIC.
"During the Civil Rights movement of the late 1960s, a phrase arose in riot-torn African-American communities: 'Burn, Baby, Burn,'" Crowley says. "Sullivan, a church leader in Philadelphia, was witness to the same discriminatory racism but arrived at a different solution in his book, Build, Brother, Build. He reasoned that, rather than destroy the American system, it made more sense to use it to benefit the communities of poverty and color. He had a different view of the same problem. So he partnered with business, industry, and government to create training centers in more than 100 cities in the U.S. To date, more than
one million students have graduated from OIC programs around the world."
What is the most important thing you know about being an entrepreneur?
Entrepreneurs have a different view of the same problem, and the ability to implement that vision. They form partnerships; they believe they will succeed.
They recognize opportunity, are able to integrate seemingly disparate concepts. And they identify and eliminate obstacles.
I think of the axiom "oil and water don't mix." Oil and water do not mix, unless a third element—detergent—is added. Introducing a new variable can make the difference. The person who is willing to think of the "unless" is able to effect change.
That is an entrepreneurial spirit.