Entrepreneurial Spirit: Charles Cleland '61
• April 9, 2008

Share:
WM asked 18 Wabash entrepreneurs:
What's the most important thing you know about being an entrepreneur?
What should Wabash be doing to instill this "entrepreneurial spirit?"
It Takes Real Courage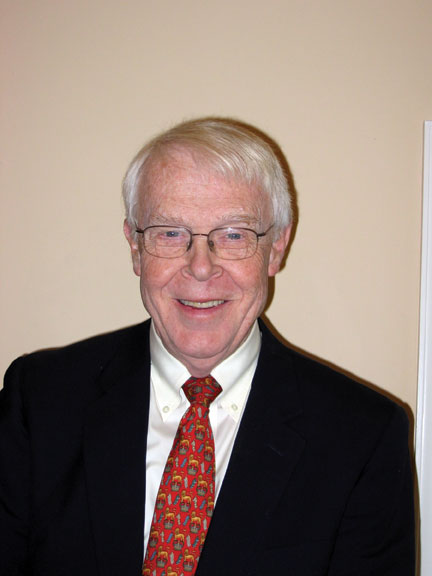 For the past 21 years, Charles Cleland has overseen the USDA's Small Business Innovation Research program, working with thousands of small-business entrepreneurs in all aspects of agricultural research—everything from aquaculture and bio-fuels to forestry and rural development.
Recent projects include a production process for converting animal fat and recycled cooking oil to bio-diesel; a harvest-handling processing system for the medicinal plant goldenseal adaptable to small family farms; and the launch of an online regional catalog featuring rural manufactured wood products by more than 70 small manufacturers in upstate New York.
"I have learned a lot about what it takes to start and grow a successful small business," Cleland says.
What is the most important thing you know about being an entrepreneur?
Successful entrepreneurs have to have real conviction about what they want to do and how to do it. It takes real courage to start a business when you are not sure where the money is going to come from to keep the business afloat and growing. I would not make a good entrepreneur because I want some job security, and that can never exist for someone who has just started a business.
A successful start-up needs to have some technological advantage—a better widget or better way to provide service —but business savvy is a critical ingredient. I see many small business firms with great technical expertise fail to transition from start-up mode to a successful business because the entrepreneur lacks business experience. You need someone who knows how to grow a small business and how to market a new technically superior widget.
Whenever I am visited by two or more people and at least one of the people has business experience, I know that their chances for success are significantly greater than if I am only visited by technical experts.
What should Wabash being doing to instill this entrepreneurial spirit in our students?
Teach young men how to think for them-selves. Memorizing chemical formulas or historical facts doesn't teach someone how to think creatively. Wabash does a pretty good job of this by encouraging independent study and requiring students to take a broad distribution of courses.?
I am a strong believer in the value of a liberal arts education. You need to be exposed to courses in all three divisions to be a truly educated young man and, hopefully, to learn how to think critically once out on you own.