Detailing the History of Battle of Tippecanoe
• July 10, 2007

Share: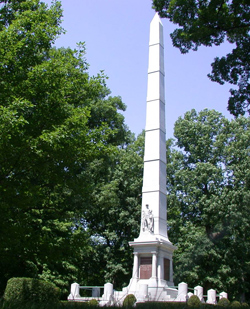 Few people realize that just seven miles north of Lafayette, Indiana lies a small field surrounded by an iron wrought fence, which has so much historical implications. Roughly two hundred years ago was the site of the Battle of Tippecanoe, a battle between a growing Indian Confederacy and American soldiers led by Gen. William Henry Harrison.
The Confederacy, which formed under the leadership of the Shawnee chief Tecumseh, stood against all land treaties proposed by the United States. He was considered a great Indian leader and had excellent relations with Gen. Harrison. Tecumseh's brother, Tenskwatawa, however, was not considered up to the standards of leadership which his brother presented.
Tenskwatawa, or "the Prophet", was put in command of the Confederacy while Tecumseh had gone to southern Indiana to recruit more tribes. Harrison caught wind of this, and decided to make his move, by marching with a force of roughly 900 men to the Confederacy capital of Prophetstown. He intended to take advantage of the Prophet's poor leadership and trick him into signing a land treaty.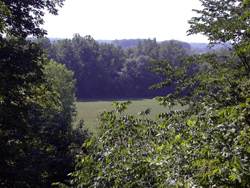 Instead of signing a land treaty, the Prophet showed equally foolish leadership by attacking the better trained, and better equipped American army. After being told repeatedly by fellow warriors that the attack was not working, the Prophet continued to urge the braves on. Eventually, these braves stopped fighting, and realizing the instability of the Prophet, left the Confederacy.
Two things which spawned from this battle; the War of 1812, and the eventual election of William Henry Harrison as President of the United States. According to eye witness accounts from inside Prophetstown, there were two British soldiers urging the Indians to attack Harrison's men. For this reason, the Battle of Tippecanoe is considered by some to be the first battle in the War of 1812. Harrison also used this battle and others as a popularity base to win the presidency. The Battle of Tippecanoe is immortalized in his presidential slogan; "Tippecanoe and Tyler Too!"
Robert Campbell '10 is from Veedersburg, Indiana.