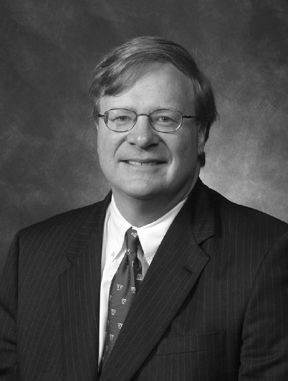 Bill Wheeler '83

NEW YORK, November 17, 2003 -- MetLife, Inc. today announced that vice chairman and chief financial officer Stewart G. Nagler, after a distinguished career spanning forty years at MetLife, has decided to retire late in 2004.
Wabash College alumnus Bill Wheeler '83, currently head of MetLife's Individual Business Product Management, Marketing and Business Development, will assume Nagler's finance-related responsibilities effective December 1. Wheeler joined the company in 1997 as treasurer of MetLife. After MetLife's initial public offering in 2000, during which he played a critical role, Wheeler became the chief financial officer of Institutional Business. He brings significant public-company experience to this new role as well, having spent a number of years as an investment banker for Donaldson, Lufkin & Jenrette.
Joseph Prochaska will be joining MetLife, effective December 8, to assume a new position, Finance Operations and Chief Accounting Officer, reporting to Wheeler. This will include responsibility for the Finance Operations Center, Corporate Controller and Line of Business Controllers. Prochaska joins MetLife from Aon Corporation, where he was the corporate controller. During his tenure at Aon, he drove significant change through the global accounting and reporting functions, especially in the area of systems and processes. He also served as executive vice president and CFO of a major operating division at Aon.
In addition to the functions headed up by Prochaska, Wheeler will also assume responsibility for Treasury; Actuarial, Tax, Risk Management & Strategic Planning; Investor Relations; and Mergers and Acquisitions.
"This senior finance team of Bill, Joe and Tim will be working closely together to lead our finance organization forward," said Benmosche.
Wheeler was an English major as an undergraduate at Wabash College and graduated Phi Beta Kappa. He was team captain of the 1982 undefeated Wabash College football team and earned Academic All-American honors. He earned his MBA from Harvard University, and was appointed to the Wabash College Board of Trustees in 2001.
Wheeler began his career as a financial analyst with Piper, Jaffray and Hopwood. He later became managing director of investment banking at Donaldson Lufkin and Jenrette.
MetLife, Inc., through its subsidiaries and affiliates, is a leading provider of insurance and other financial services to individual and institutional customers. The MetLife companies serve approximately 12 million individuals in the U.S. and provide benefits to 37 million employees and family members through their plan sponsors. Outside the U.S., the MetLife companies have insurance operations in 12 countries serving approximately 8 million customers.