Planes soaring, swooping, and roaring overhead can be an inspiring sight, particularly for a kid.
Ethan Pine '22 smiles as he thinks back to a time when he was that kid.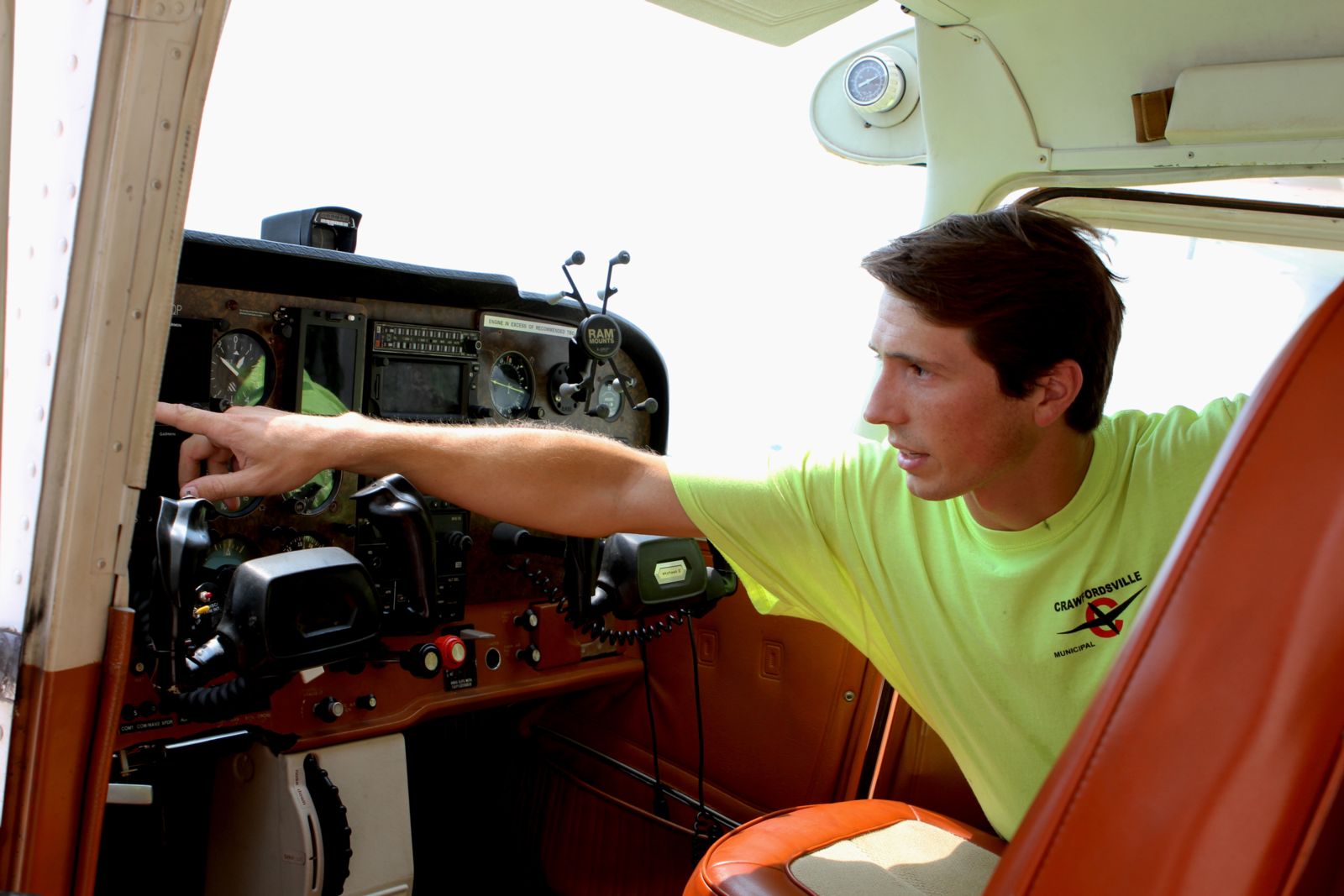 He remembers feeling wonderstruck at his first air show, where his dad introduced him to a variety of aircraft and stunt pilots pulled off high-energy performances. That feeling and love for aviation only intensified when the then-six-year-old took flight for the first time.
"We had a family friend who was the manager of the local airport, and one day he offered to let me ride with him," recalls Pine, of Greenwood, Indiana. "That experience changed everything for me.
"Seeing everything from up high — I don't know how to explain the feeling. There's just something about being in the air."
Thanks to the support from the Dill Fund, Pine, a rhetoric major and digital media minor, has spent the last two summers pursuing this passion as an intern for the Crawfordsville Regional Airport.
The Dill Fund was established by a generous gift from G. Michael Dill, '71. The fund supports the educational mission of the College by enabling students to explore off-campus opportunities outside of the normal academic year.
In this role as an intern, Pine helps with fueling operations, aircraft towing and marshaling, cleaning of the terminal, hangar maintenance, and daily inspections of space and facilities — runway, taxiways, navigational aids, lighting, and fuel quality — to meet state and federal airport rules and regulations.
"There's a lot of behind-the-scenes work that goes into keeping an airport running," Pine said. "From things as simple as cutting the grass and oiling the hangar doors, to testing fuel quality and relaying information to incoming pilots, everything must work like a well-oiled machine otherwise the safety of the pilot, passengers, airport staff, and even community is at risk."
Pine said putting the skills he's learned in the classroom to use — communication and critical thinking — has helped him thrive as an intern.
"Being able to talk to people is crucial," Pine said. "Whether I am sending a message to our tenants, renters, or pilots over the radio or through an email, it's my responsibility to communicate the proper message clearly.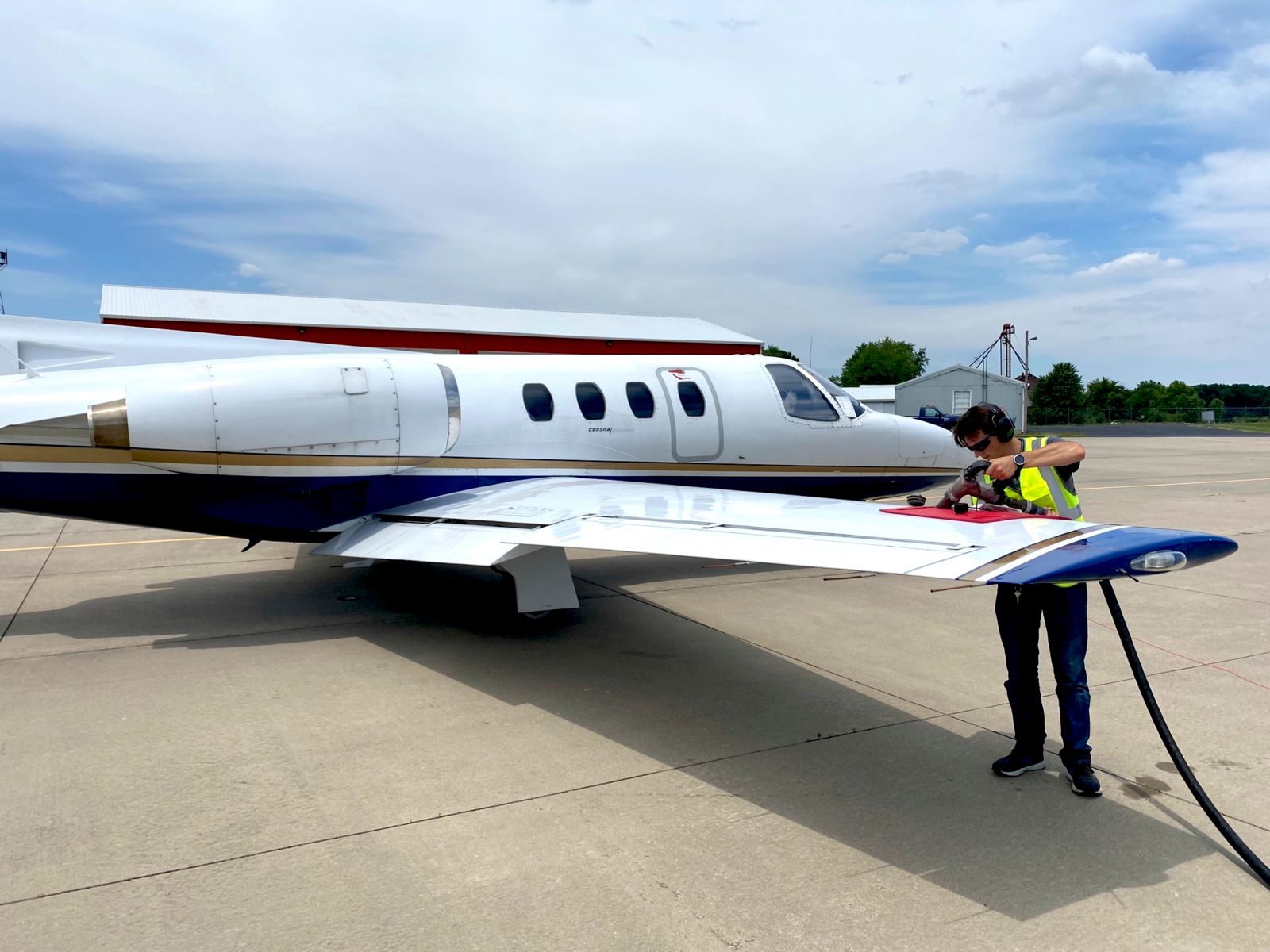 "Coming to the airport last year, I had no experience or working knowledge of airport operations," he said. "There was a learning curve, but I was able to get through because Wabash trains you to not focus on the difficulty, but to buckle down and concentrate on what it is you're trying to learn. I was confident enough to speak up, admit that I didn't know everything, and ask questions. Now, I have it figured out and can do so much more on my own."
Lori Curless, manager of the Crawfordsville Regional Airport, called Pine an "impressive and exceptional young man," and said he's integrated himself easily and completely, and quickly became part of the airport team over these last two years.
"His dedication to the internship, and the airport, shows how seriously he values his professional success," Curless said. "His dependability, enthusiasm, and eagerness to learn and assist in all aspects of the airport was noted by all airport team members. Ethan's ability to easily transition from operational and administrative tasks quickly made him a well-rounded, valued, and essential part of our organization."
Pine has distinguished himself at Wabash through a variety of campus leadership roles and academic achievement. He is a member of the Sphinx Club, track and field and cross country teams.
Last year, Pine was named an All-Academic Athlete for the NCAA Division III men's track and field season. To receive all-academic honors from the U.S. Track and Field and Cross Country Coaches Association, a student-athlete must have a cumulative grade point average of 3.30 or higher and finish among the 50 individuals or be part of a top-35 relay teams on the national season timing and scoring list.
"E.P. is as a tough, fearless competitor who would do anything for the wellbeing of his team or community," Head Track and Field Coach Clyde Morgan said. "We would take 10 more just like this young man."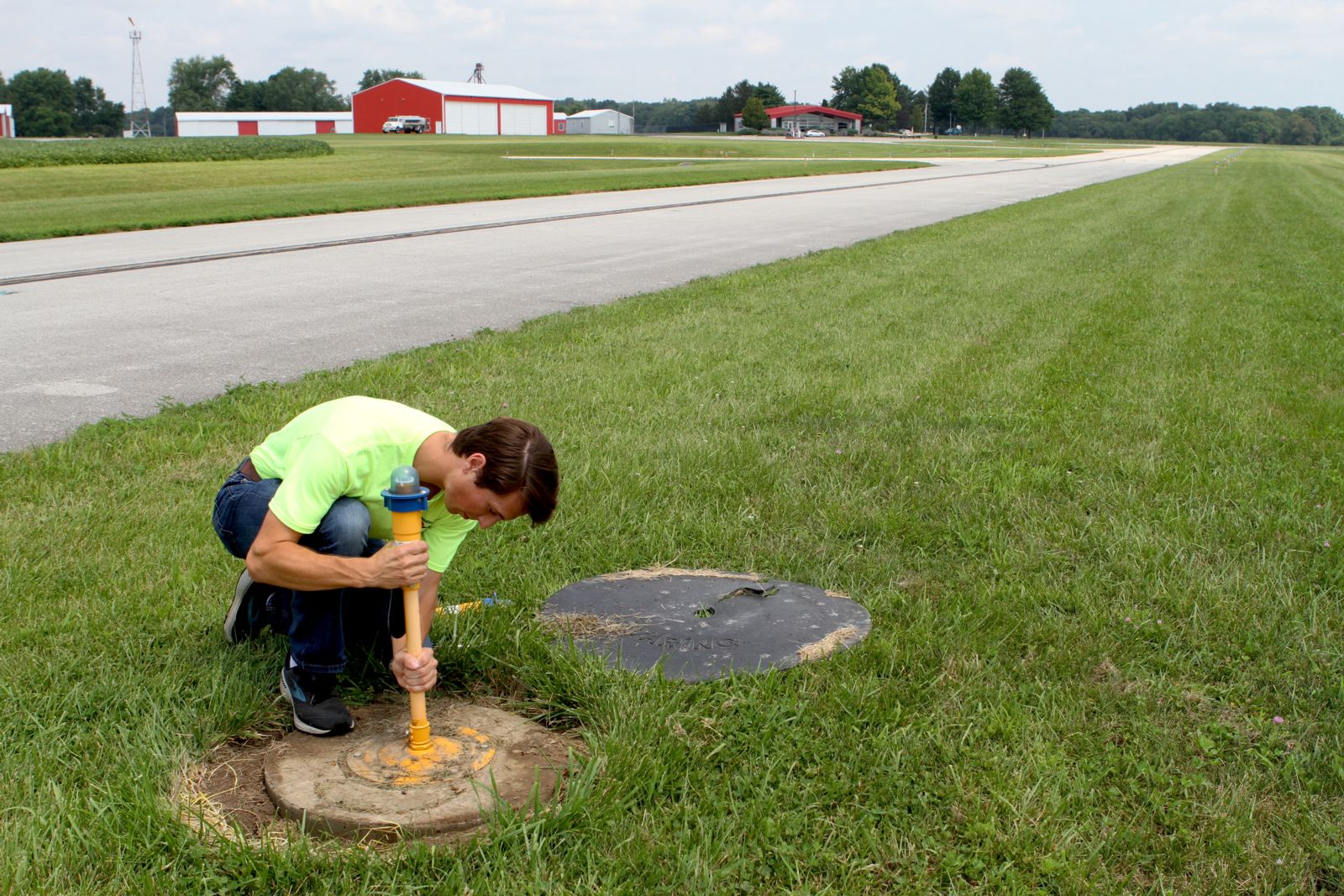 Pine said the highlight of his internship has been training with Curless and working toward earning a private pilot's license. He's spent hours after work flying a Cessna 172 Skyhawk, learning basic maneuvers, take offs and landings, radio communication, and weather patterns.
"This internship opportunity has led to one of the most exciting, influential, and educational summers of my life," said Pine, who plans to join the Navy after graduation.
"I couldn't be more proud of Ethan," Curless said. "He undoubtedly has an incredibly bright future ahead, and he deserves it all for the effort, passion, and commitment he has invested. I look forward to watching him grow and flourish in his future endeavors, and am honored to be a part of his journey."