Creating a business from scratch during the height of the COVID-19 pandemic — specifically one focused on food and dining experiences — was challenging to say the least.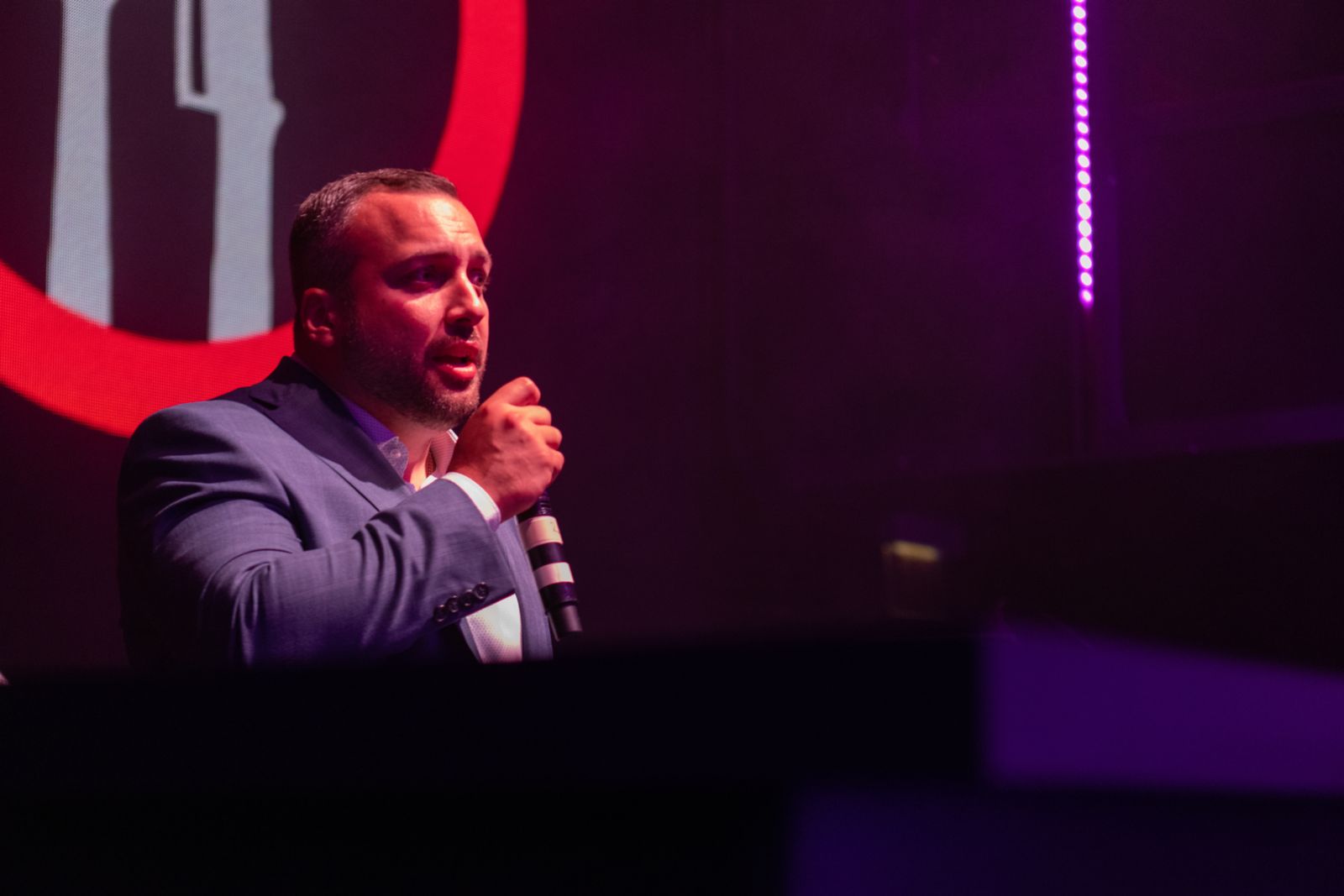 After more than a year of hard work, John Tsintis '08 and his social sharing app PhoneEatsFirst are gaining attention.
"Lots of exciting things are happening," Tsintis said of the app, which has launched for Apple and Android, "and I believe we made it through the troubles of the past year very nicely."
PhoneEatsFirst is a photo-driven social sharing platform for dining and nightlife reviews that allows food lovers to discover new experiences by following and sharing with friends. It combines the best features of social media with a review process focused on food, service, atmosphere, and value into one platform exclusive to the restaurant industry, which allows users to leave comprehensive reviews with a click of a button.
As the mastermind behind PhoneEatsFirst, a trademark of Food 4 Thought LLC, Tsintis said he's always had a passion for eating adventurously and dining at some of the greatest restaurants around the world.
"My family was in the restaurant business for more than 50 years," Tsintis said. "We're Greek, so if you're not in the restaurant business, you're not doing something right."
Tsintis' journey as an entrepreneur didn't start in the restaurant business, however. After graduating from Wabash as a psychology major and Sigma Chi, Tsintis went on to complete medical school.
"After I was done with medical school and was about to go into residency, my gut kept telling me I wasn't passionate about the field," he explained. "I wanted to veer off that path and into something completely different.
"One of the things I learned while at Wabash was to not have fear," he said. "You'll always be nervous going into something different where you have no idea what you're doing, but don't give up. You learn quickly on your feet. You make it happen."
Identifying as a foodie — a person having an avid interest in the latest food fads — Tsintis said the idea behind PhoneEatsFirst began while he was completing his surgery rotation.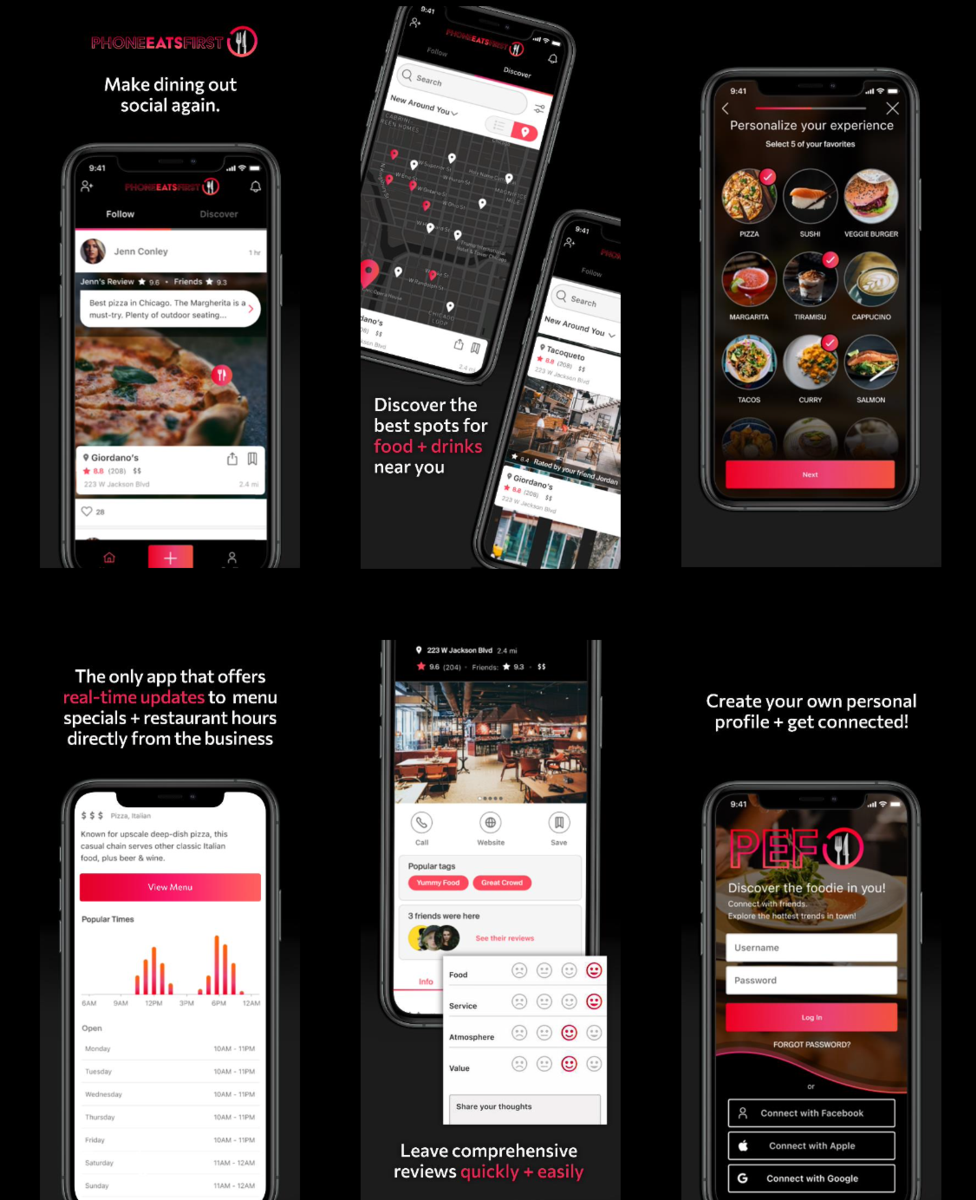 "People were constantly asking me, 'Where should we go eat,'" Tsintis recalled. "I would utilize the existing resources like Instagram, Yelp, TripAdvisor, Google, and started to realize that there has to be a better way to track down the best restaurants. I wanted something that merged social media with bright photos and restaurant review apps into one place to improve the overall customer experience."
Tsintis took that idea to his brother-in-law, and the two began building the company. By early 2020, the duo had been working with investors, built a mobile app prototype, put money into media and advertising, and hired a small team.
The goal was to launch the app in November, but the date was pushed back by months because of difficulties that arose due to the pandemic. It was challenging to persuade investors that this kind of model would work, but even more so as restaurants were short staffed, only open for carry-out services, or closed completely.
"When you're new to market, it's very difficult to get seen in the proper light," Tsintis said. "In the beginning, we were all about obtaining outside investments, and then COVID happened and all investors flew away very quickly because we were launching a restaurant app, and at that point, had no pre-sales. They told us, 'Clearly this is never going to work.'
"But we had worked too hard for it not to work. I took my savings at that time and said, 'OK, let's take a leap of faith and gamble effectively.' I funded the entire project by myself at that time," the PhoneEatsFirst CEO said.
"Now, we have investors, approximately 2,000 pre-sold clients, and have begun expanding our staff. We want to grow. Most importantly, we're working closely with restaurants to give back and help them get back on their feet."
Tsintis said the difference of one star in a review can lead to a change in revenue for restaurants of between 5 to 9% based on studies done by Yelp. PhoneEatsFirst creates a place where everyone is on a level playing field, and all are able to interact with their consumers in real-time.
Additionally, PhoneEatsFirst supports local restaurants by donating 5% of its profits to The Barstool Fund, created by Barstool Sports to provide financial relief to small business struggling to stay afloat during the COVID-19 pandemic. So far, the fund has supported more than 400 businesses across the country.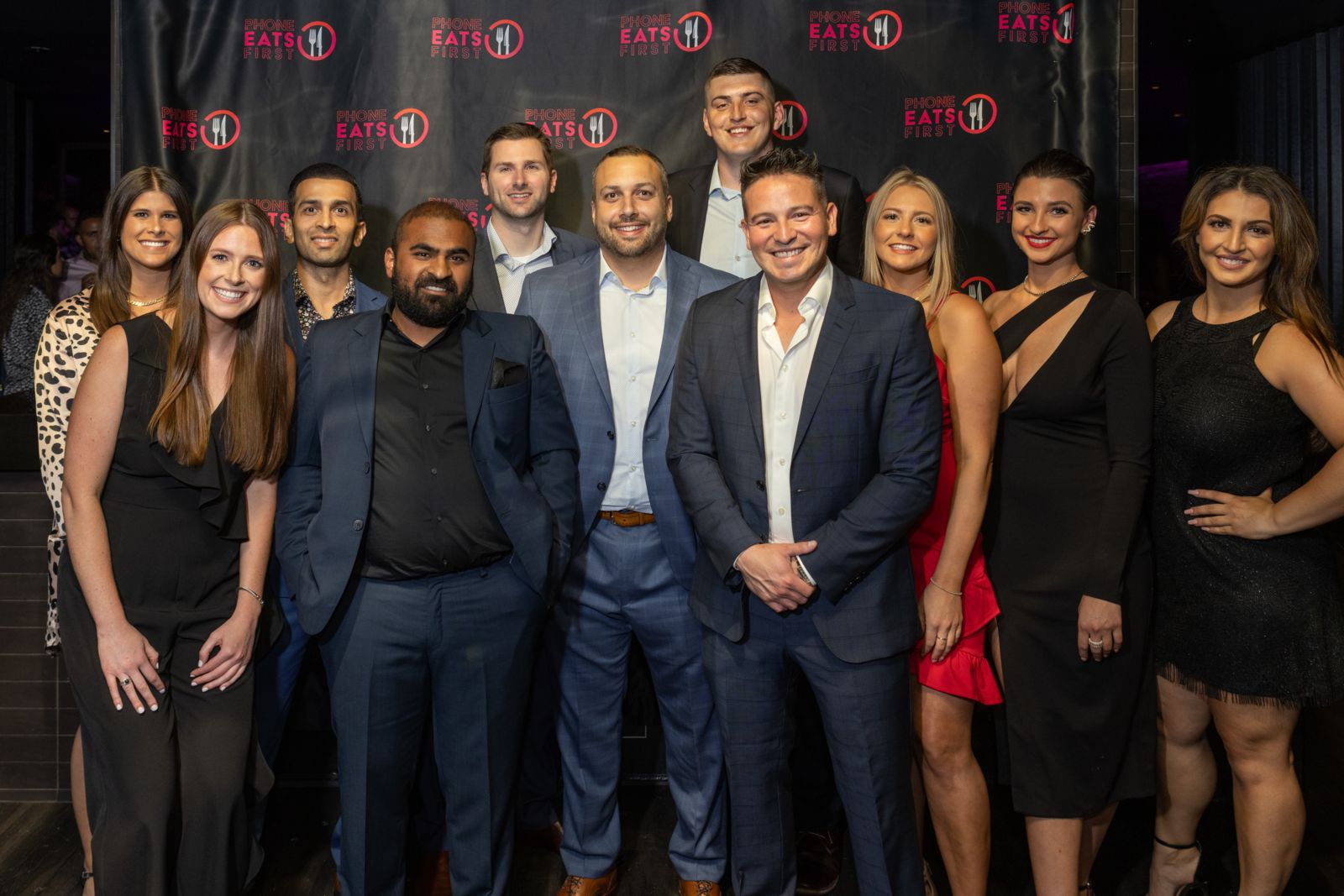 "We also began development of a feature which will change the way people in today's world apply for jobs, hopefully mitigating many of the worker shortages facing so many of our small businesses — particularly restaurants and bars," Tsintis said.
There were lots sacrifices made along the way to officially launch PhoneEatsFirsts, but Tsintis said he's proud and believes the photo-inspired restaurant review platform has a bright future ahead.
"If I could give any other entrepreneurs advice it would be to do what you love and don't quit."
"For a year, investors told us 'Next week, next month,' while we were absorbing all the costs. We could have easily given up on the project and walked away," Tsintis said. "But if you really want something, then you find a way to persevere. When you find success, it will all be worth it."