Three incoming freshmen have been named Lilly Scholars, earning Wabash College's most prestigious scholarship.
Avery Dixon of Austin, Texas; Matthew Franz of Johnstown, Ohio; and Tommy Oppman of Niles, Michigan, make up the Class of 2025 winners.
Finalists visited campus virtually in February to compete for the Lilly Scholarship, which covers tuition, room, and board for all four years of a student's Wabash education. The scholarship program was established in 1974 to honor Eli Lilly and his family, and the award is designed to recognize outstanding young men who show high potential and future promise. Honorees are young men who have the desire to impact the Wabash community and the world at large.
Dixon currently attends Chaparral Star Academy with future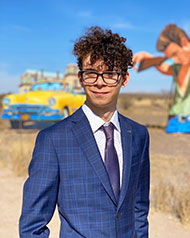 academic interests that include PPE (Philosophy, Politics, and Economics) and Spanish. An avid outdoorsman, Avery is a regular hiker, kayaker, and runs marathons. He competed with his family in "Survivalist," a reality television survival competition that included a three-day back-country race that finished with a hike to the top of a 3,000-foot butte.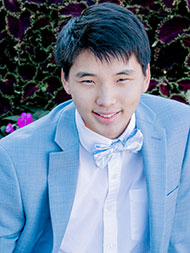 Franz currently attends Bishop Hartley High School and intends to study political science and study pre-medicine. He has significant experience volunteering in his community, including work tutoring children and volunteering at local hospitals and food banks. Matthew will play varsity volleyball at Wabash.
Oppman currently attends Edwardsburg High School and plans to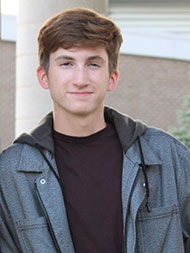 major in chemistry and pre-medicine. He is class president and president of his school's National Honor Society chapter. Tommy was active in his high school's choral ensemble, marching band, and serves as drumline section leader. He has also appeared in three theater productions.
The Lilly Scholars Class of 2025 was selected from a field of 30 finalists, who participated in a 30-minute interview with faculty and alumni, an hour-long class discussion based on a reading, and a 45-minute discussion of life at Wabash with previous Lilly finalists and awardees.
The three incoming freshmen will join the prestigious ranks of past Lilly Scholars when classes begin in the fall. Recent Lilly Scholarship award winners include:
Class of 2024: Nathaniel Mertz of Albuquerque, NM; Jesus Monrroy Mazcorro of Alamo, Texas; and Will Trapp of Brownsburg, IN.
Class of 2023: Thomas Gastineau, Carmel, IN; Andrew Posledni, Batavia, IL; and Cooper Smith, Sellersburg, IN.
Class of 2022: John Reith, Leo, IN; Andrew Rippy, Saint Paul, MN; and Devin Vanyo, Cuyahoga Falls, OH.
Class of 2021: Daniel Cuevas, Hammond, IN; William Osborn, Chandler, AZ; and Kaleb Wood, Indianapolis, IN.
Class of 2020: Sam Stephenson, Kaohsiung, Taiwan; Sam Henthorn, Carmel, IN; and Nathan Gray, Indianapolis.
Class of 2019: Matthew Hodges, Carmel, IN; David Vavrinak, Hubbard, OH; Cole Payne, Culver, IN.
Class of 2018 - Jacob Alaniz, Brownsville, TX; Joe Reilly, Noblesville, IN; Sam Surgalski, Traverse City, MI.
Class of 2017 - Cole Crouch, Indianapolis, IN; Kyle Stucker, Whiteland, IN; Jacob Budler, Parklands, South Africa.
Class of 2016 - Methuselah King, Chicago; Patrick Bryant, Carmel, IN; Alexander Hernandez, La Joya, TX.
Class of 2015 – Kristopher Nickle, Rockville, IN; Lucas Zromkoski, Valparaiso, IN; Edward Pingel, South Bend, IN.