The Wabash Democracy and Public Discourse Initiative (WDPD) is one of 10 organizations statewide to receive Lead Forward Community Grants (LFCG) from the Lilly Scholars Network (LSN) and the Independent Colleges of Indiana (ICI).
The WDPD will receive $2,500 to host a Community Conversation on Diversity and Inclusion, an event held in partnership with the City of Crawfordsville and the Mayor's Special Commission on Racial Equality. The conversation will take place in early April.
"Wabash Democracy and Public Discourse is committed to creating spaces for public conversation on difficult issues. Diversity, equity, and inclusion are essential concerns for communities, and we wanted to partner with on-going efforts here in Crawfordsville and Montgomery County," said Associate Professor of Rhetoric and WDPD Director Sara Drury. "With this grant, students working in WDPD will interview local community members to learn more about the issue and then design a series of public engagement events for interested community members to decide how the community can best take new actions."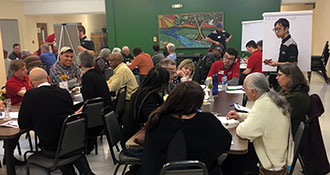 With funding from Lilly Endowment Inc., the LSN and ICI work to engage communities in topics and with
people focused on advancing Indiana's future, inspire and equip the scholars to be active changemakers in their communities, and cultivate meaningful connections.
The Lead Forward Community Grants sought to connect Indiana college alumni in the Lilly Scholars Network to local Hoosier communities. Wabash College alumnus Jeremy Wentzel '14 will serve as a mentor for students involved with this project. Wentzel worked with Drury on research during his time at Wabash, and their collaboration ultimately resulted in a publication in Journal of Public Deliberation. Wentzel is currently a board member of the National Association of Wabash Men, and manager, transformation delivery at KPMG LLP in Dallas, Texas.
"While civic leaders debate and discuss the policy reforms needed to advance equality, there is also an
arguably equally important piece of the puzzle: real people in real communities coming together to have
candid conversations about diversity, inclusion, and racial equity," said Wentzel. "These conversations have the power to pave the way for understanding divergent, or even not-so-divergent, points of view."
In response to Black Lives Matter protests across the nation, Indiana, and in Montgomery County, Crawfordsville Mayor Todd Barton formed the Mayor's Special Commission on Racial Equality. This group, made of a diverse cross-section of citizens from the community, will be charged with evaluating the current climate of equality in Crawfordsville and evaluating the Crawfordsville Police Department's use of force.
Since June, the Special Commission has concentrated their efforts around community engagement and police evaluation and reform. During their September meeting, the Special Commission agreed they needed to expand their efforts beyond its members and elected officials and to engage the broader community. This level of expansion highlighted the urgent need to have trained facilitators to help the community engage in public forums about racial equality, diversity, and inclusion.
The WDPD in conjunction with the City of Crawfordsville, the LSN, and ICI, will support the Special Commission's efforts to expand public engagement by providing experienced facilitators, who will design and lead a variety of forums for the community on these topics.
"While the challenges we face are not unique to Crawfordsville, we endeavor to be unique and innovative in approaching and addressing these challenges," said Mayor Barton. "Although we've begun the process, much work remains to be done in facilitating community-wide conversations and creating collective strategies. WDPD's expertise in this field is well established, and their participation will significantly improve the effectiveness of our efforts moving forward. The Lilly Scholars Network Lead Forward Community Grant will equip our partnership to further engage in efforts to address racial equality in our own community while creating a model for other communities around Indiana."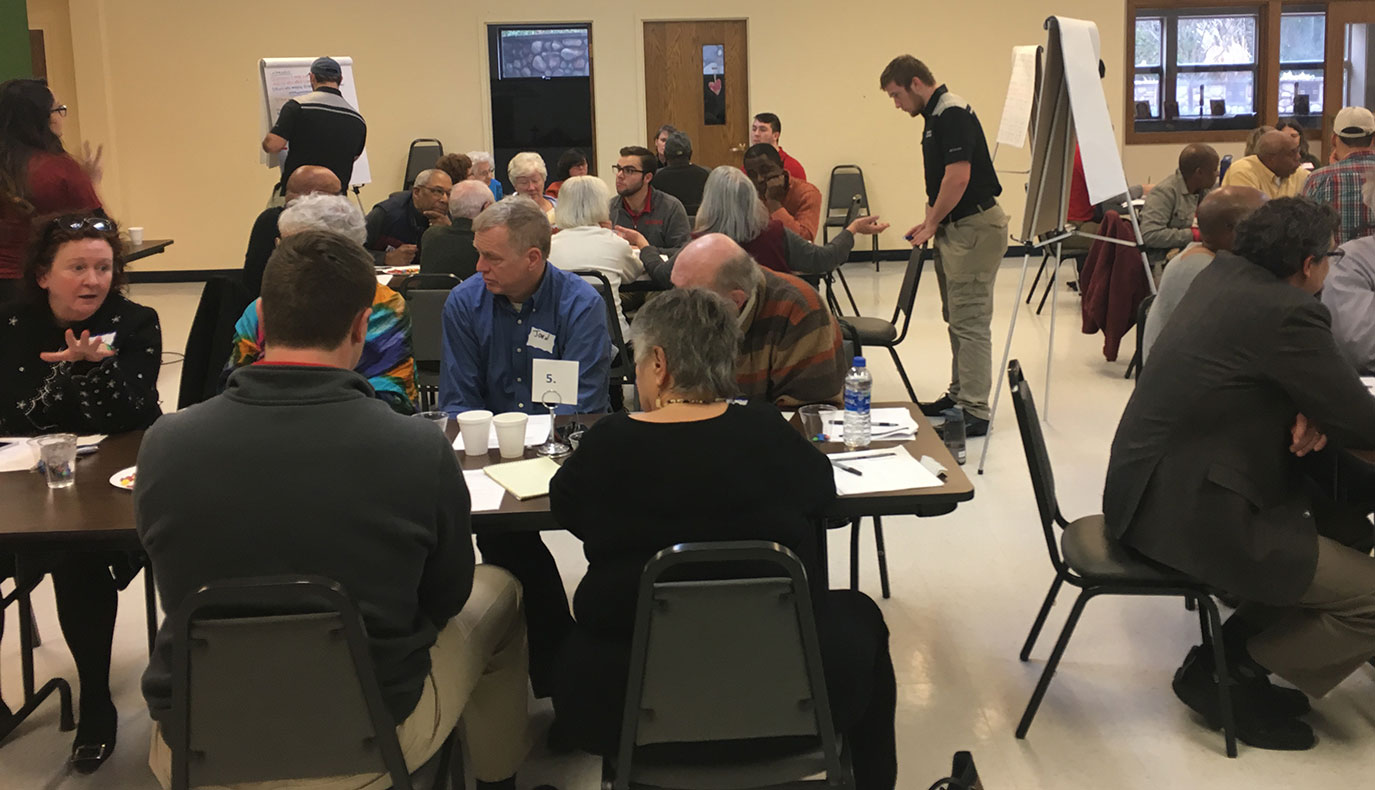 The WDPD will conduct local focus groups to assess current perspectives, and use that information to design a large-scale "Community Conversation on Diversity and Inclusion." The results of this project on Crawfordsville and Montgomery County will be to open lines of communication among diverse groups, build understanding, create connections across the community, and develop informed, community-determined actions related to racism.
WDPD is experienced in working with the local community and facilitating both face-to-face and virtual public conversations on difficult topics. WDPD has previously facilitated public conversations relating to race in Crawfordsville, Gary, and South Bend.
The community conversation, planned for early April, will be likely be virtual, given the constraints of indoor gatherings due to COVID-19. To receive updates or become involved with the event, please email Sara Drury at drurys@wabash.edu.