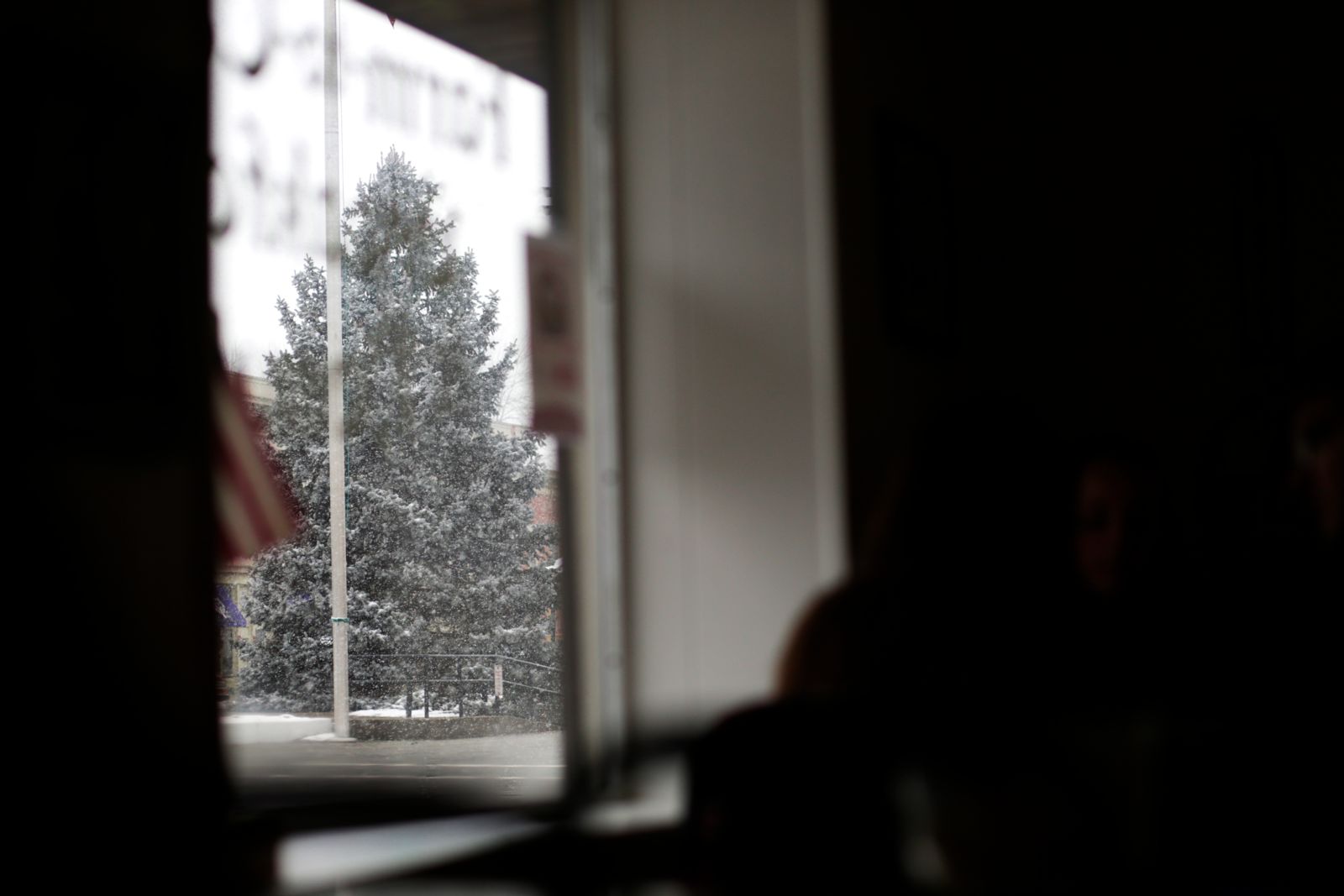 The snow falling outside is just enough to create a white haze on the windows but not enough to hide the scenes of pine trees surrounding the Knightstown square.
Every time the door to Ye Olde Corner Bakery opens, the winter breeze that sneaks inside is overlooked by its customers, who are engrossed in warm conversations, steaming breakfasts, and delicious donuts.
Keith Owen '20 is in the middle of it all, walking from table to table—exchanging pleasantries, joining discussions, and acting like he owns the place.
Which is fitting…because he does.
"I love this," he says. "This is what I do a lot, sitting and talking with people. That's the foundation of running a business—it's being kind to people."
Keith is from Brownsburg, Indiana, and was a member of the soccer team and the Sphinx Club at Wabash. He graduated with a degree in religion and started graduate school at Christian Theological Seminary on Butler University's campus, where he was working toward master's degrees in mental health counseling and divinity. During his off time, he was also working at a warehouse for added income.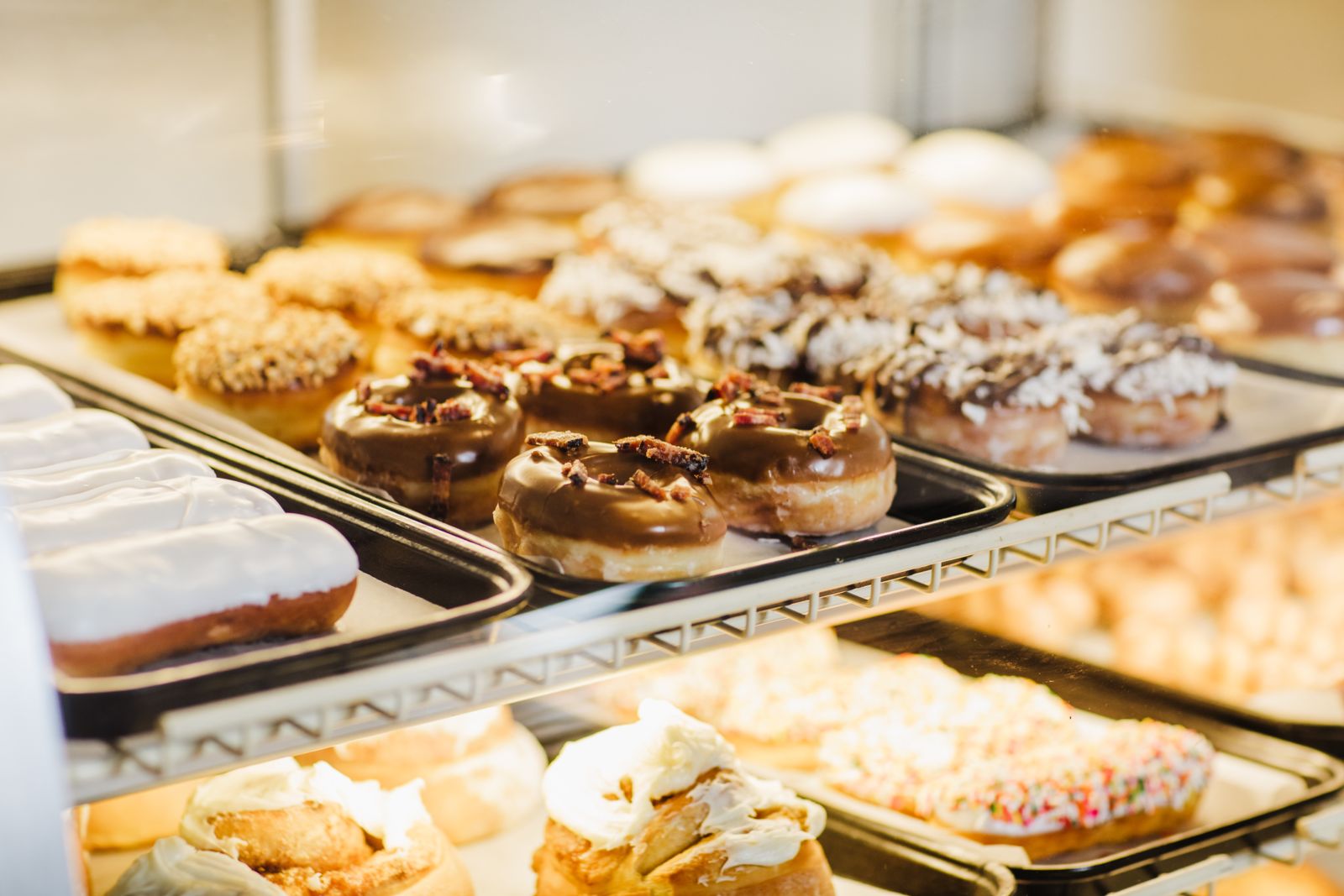 At the same time, Ye Olde Corner Bakery was being run by Keith's sister, Lauren. She bought it from a family friend on March 1, 2020, not knowing everything would change in two weeks.
The economic crisis of the COVID-19 pandemic made it extremely difficult for her to keep the 75-year-old bakery open. Keith dropped out of graduate school to help, and the rest of the family pitched in every chance they had. It just wasn't sustainable.
That's when Keith and his brother, Jared, stepped in. While they had been helping their sister, they had also fallen in love with the bakery and its town. They bought it from their sister the week before Christmas, closed it for the holidays to reset and clean, and held their grand reopening on January 6.
"When my sister first bought the bakery, I remember thinking how much I would love to do the same thing one day," Keith says. "I didn't think the opportunity would come this soon, but Jared and I felt it was really important to keep this bakery going.
"Even though it's been quite a ride, where I'm at now just feels right."
Jared does the bookkeeping while working another full-time job. If Keith isn't behind the counter, doing dishes, or helping his staff, he's sitting with his customers.
When he asks, "How are things?" he wants to hear more than how the food tastes.
"In some ways, the fact that Keith is operating a bakery comes as no surprise," says Keith's advisor at Wabash and Professor of Religion Gary Phillips. "He is an empathic, relational young man, who connects with others around core, human concerns. Eating is certainly one of those!
"I can just see his customers buying their donuts and coffee and Keith, with a broad smile, launching into a conversation. It may mean he sells fewer bakery items per hour but it makes his customers' day by letting them know they matter. This is one of his gifts."
When asked about the lessons he's learned over the past few months, the first thing Keith mentions isn't inventory or ordering. It's not leadership or organization.
It's loyalty.
Every day, there's a funeral director who arrives at the bakery by the time it opens 6 a.m. Once the bakery closes at noon, Keith makes it a point to eat lunch at one of the other small businesses in town.
His regulars ask about his family, and he asks about theirs. As the bakery's fifth owners in three years, Keith wants to reassure the people of Knightstown that he and Jared are here to stay.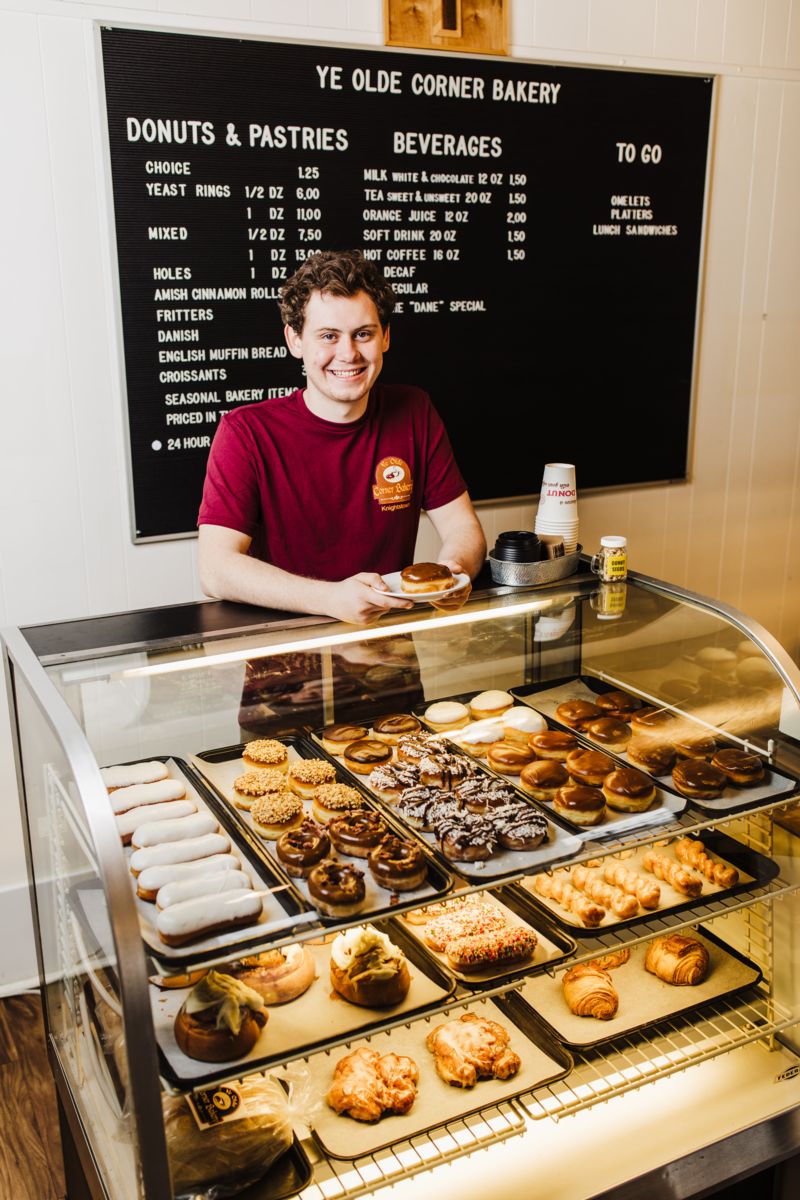 "These people have my back, and I want them to know I have theirs, too."
Keith has also felt a tremendous amount of encouragement from the Wabash family. Staff members, alumni, classmates, and fraternity brothers have made the trip to Knightstown to show their support…and to eat.
One of Keith's Wabash customers was Associate Director of Annual Giving Hugh Vandivier. Vandivier was one of the first Wabash connections Keith made as an incoming freshman, and the two talked regularly on campus.
"I've always tried to frequent Wabash businesses as a way to show alumni support," Vandivier says. "But with so many local restaurants hit hard by COVID-19 and the subsequent recession, I felt an even greater need to show my support.
"Once I got there, I asked Keith for recommendations and opted for a guilty pleasure: corned beef hash and eggs with a freshly-made donut."
"It's incredible," Keith says. "We're in the middle of nowhere, and so many of the people who have visited have spent more time driving here than they have eating here.
"That's what Wabash people do. They show up and show their support."
Ye Olde Corner Bakery is located at 201 East Main Street in Knightstown, Indiana. It is open from 6 a.m. to noon Wednesday through Sunday.