Three Wabash College seniors have been awarded Orr Fellowships. Eleven Wabash students have earned Orr Fellowships in the last three years.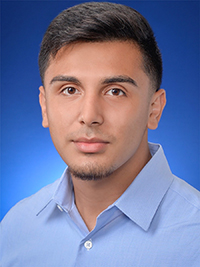 Gabriel Anguiano, Matt Fajt, and David Riggs are guaranteed a two-year, salaried position with one of the Orr Fellowship's host companies. All three recipients are Innovation Consultants with Wabash's Center for Innovation, Business and Entrepreneurship (CIBE), an experiential program that provides the foundation to build creative business leaders.
As Orr Fellows, they will receive executive mentorship and participate in a curriculum designed to develop understanding and skills vital to entrepreneurship and business leadership. Further, Orr Fellows will grow professionally through an active and supportive network with opportunities for cultural and civic engagement.
"To have three students earn Orr Fellowships this year continues the great work of the College to prepare students to be future leaders, critical thinkers, and problem solvers," said Roland Morin '91, director of the Schroeder Center for Career Development and CIBE. "For any school to have one Orr Fellow in a year is a great honor. To have three is simply outstanding. We are very proud of our Orr Fellows, and we look forward to seeing the amazing things they go on to do."
Anguiano, a rhetoric major with a minor in business, will serve as a project manager with ClearObject, a scale-up, digital transformation company based in Fishers, Indiana, that specializes in IoT (internet of things) solutions and connected product development.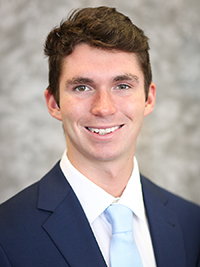 "The Orr Fellowship is an opportunity of a lifetime that will be instrumental in kick-starting my career in business," said Anguiano, a native of Hammond, Indiana. "I'm looking forward to the sandbox environment that the Orr offers to learn and grow alongside an expansive, encouraging network that values civic engagement. I'm excited to join the Orr Fellowship's initiative to create a positive impact in the Indianapolis area by partnering with local non-profits and schools."
Fajt, an economics major with a minor in business, has committed to work with Jobvite, a fully-integrated end-to-end talent acquisition suite for marketing-first recruiting organizations based in Indianapolis.
"When I found out I was selected, it was truly one of the happiest moments of my life, and I cannot imagine a better opportunity after graduation," said Fajt, a native of Greencastle, Indiana. "As I learned more about the Orr process itself, I loved the idea of not applying for a specific role as you do most jobs, but matching with companies who provide the opportunity for an all-encompassing experience through a rotational program."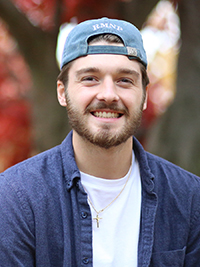 Riggs, a financial economics major with a minor in rhetoric, has committed to a SaaS (software as a service) Consultants' position with Zylo, a web-based software company based in Indianapolis, that provides advanced analytics to drive return on investment.
"I am most excited to see my hard work pay off," said Riggs, a native of Louisville, Kentucky. "Earning the Orr Fellowship was a result of all of those sacrifices years prior. I look forward to the community built around the Orr Fellowship and hope to make close friends, learn more about SaaS, and maybe meet a business partner or two along the way."
To be considered for an Orr Fellowship, a student must demonstrate leadership potential on and off campus, have a cumulative 3.5 GPA or higher (students with a 3.2 GPA may be considered if they have extensive leadership experience), and have a strong interest in entrepreneurial business or organizational leadership.
Wabash has had a total of 16 Orr Fellows since 2007 with 11 of those coming in the last three years.